Please select your dates to see prices:
---
The Inns at Equinox in Manchester Village, Vermont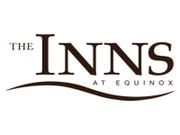 Situated on 1,300 acres, between the Green and Taconic Mountains in Vermont, find the world class and historic Inns at Equinox in Manchester Village. At home in the peaceful fresh mountain air, towering trees, and crystal-clear water of the nearby Equinox springs, this pristine property brings together an appreciation for the beauty of mother nature with an expertise in modern luxury and accommodations. Whether you choose to experience some of the best luxury outlet shopping in the country, luxuriate in a massage, facial or body treatment, or take advantage of the 75 foot heated swimming pool, fitness center and relaxation rooms, or head to the surrounding wilderness full of outdoor activities, your time in this picturesque place will leave you relaxed, energized and well looked after.
The Charles Orvis Inn at The Equinox offers business and leisure travelers an upscale country retreat with private, personalized service. The elegantly restored, 19th-century residence of Orvis Company Founder, Charles Orvis, has nine luxurious one-and two-bedroom suites with marble baths, full cherry-paneled kitchens, and gracious living and dining areas.
Enjoy dinner at the historic Marsh Tavern which has been a favorite meeting place for visitors since 1769. It is renowned for its hearty New England breakfast, delicious lunch, and the finest regional cuisine for dinner. The spa at the Equinox, places an emphasis on the restorative and life giving powers of water and nature in its selection of massages and body treatments. Release the tension and stress that modern life causes with a deep tissue massage, or add hot basalt river rocks to align into your inner balance. While many of the activities at The Equinox change with the seasons, the chance to enjoy the great outdoors in a traditional, elegant setting is a constant pleasure. Outdoor activities offered include cross-country skiing, championship golf at Gleneagles Golf Course, falconry, and fly fishing with instruction from the renowned Orvis Shooting and Fly Fishing school.
Location of The Inns at Equinox
The Inns at Equinox
3567 Main Street, Route 7A
05254
Manchester Village, Vermont
Nearest Airport: RUT
Amenities for The Inns at Equinox
General Information
183 Guest Rooms
On-Site Amenities
Pool
Spa on Property
In-Room Amenities
Air Conditioning
Interests
Active & Adventure
Golf
Inns
Spa & Wellness
Spring Getaways
Summer Getaways
Winter Getaways
Reviews for The Inns at Equinox
---
We enjoyed a very romantic Valentine's here. The hotel was lovely in the snow. We enjoyed massages, a swim in the pool, and some time in the hot tub. I wouldn't recommend the sit down restaurant in the hotel, but it's nearby several great restaurants. It also has a nice pub as well. The staff were very nice and overall, we would come back again!
---
Townhouses are on the Equinox Website are not what you will get.they appear beautifully decorated with lovely bedding. pictures on walls and a chair in the room. This is so far from reality that they should be sued for false advertisement. Reviews going back to 2011 say the hotel told said these rooms are being refurbished, but as of 2018 they still look like they are from the 1960's. Rooms are old, out-dated, dingy, dirty and extremely small. No desk, no dresser, no chair. Bathroom was the size of a half bath and room smelled like mildew and dog. You can hear everything going on in the rooms above and next door, from the toilet flushing to their beds creaking. The town houses are separated from the main building and you will have to walk to get there and then further walk through most of the hotel to get to the restaurant or main lobby. It snowed (a lot) one night . Spoke to the front desk 4 times about clearing a path for us to walk, but they kept lying to me and telling me it would be cleared up. By 8 am the following morning,m they still had not plowed or shoveled us out at the town houses. Had to walk through 12 to 18 inches of snow to get to breakfast. All I can say is I would not stay in the Town Houses, even if it was for free.
---
Spent a lovely last weekend in January at the Inn with my husband and our dog. The Inn is full of history and charm in a town that is equally so. Had a wonderful massage at the spa which I highly recommend, and spent a couple of days dinking around the town and stores (the BOOKSTORE!!!) with my dog while my husband skied. I ran out of time in my visit before I ran out of things to do, and hope to go back soon. We ate breakfast daily at the Inn, which was delicious and elegant. Had one dinner at the Marsh Tavern which was very good. My only complaint was that I had no bathtub, this would have made our stay perfect- I'm just not a shower person. Oh- the bed was VERY comfortable as were the pillows!
sculptressmolly - New Jersey
---
I'll start with this statement. If it wasn't for Dwight Sanford, director of operations, my wife and I would never come to Manchester again, or if we did, drawn back because of the wonderful time we had at Robert Todd Lincoln's summer home or other aspects of the charming town, certainly, we would not have stayed at Equinox again. The story starts with our previous stay at Mills Farm, New Hampshire, on the shores of delightful Lake Winnipausukee. We had researched this vacation, as we did all others we have taken, for about a year. Our eldest daughter was turning 40 and we took her and her boyfriend on a 10 day Regent cruise (highly recommended) from New York to Montreal. Then, we sent them home, rented a car in Montreal after a 2 day stay at the Ritz there (separate review to follow) and started the second 15 days of our vacation driving through New England. We stopped at Stowe, Vermont, Lake Washington Resort, and then came to Mills Farms in Meredith, New Hampshire. We had researched Equinox in Fodors and it had been praised as THE place to stay not just in Manchester but in the entire state of Vermont. It was supposedly posh, luxurious and worth the high price of a night's stay. The only reason I related our travels was to emphasize that we were staying at opulent places where price was no object and luxury the rule, not the exception. On that basis, we left Mills Farms, and its charm, and journeyed to Manchester. We arrived after dark. As I started to unload my luggage, the bell boy, knowledgeable beyond his years as it turns out, said, don't bother because we might not be staying at the main building. So, I checked in. A desk clerk whose name I didn't write down was kind and told us what the bellboy knew, that we weren't staying at the main inn. He said that we had been upgraded to a suite. I became slightly suspicious and I didn't know why; perhaps it was just years of travel experience whispering to me. I asked him if I would like the upgrade and he said, knowingly, well the townhouses have all been renovated. I then became worried. We were tired and we paid a lot of money for this night's sleep. This was one of the places that we were just spending one night. Next stop, to Newport, Rhode Island and the Castle Hill Inn. We got room 561. Never stay in room 561. We opened the door to the townhouse. You had to open another door to the room. There was a 13 step stairway up to the "suite" which was just a large living room, smallish kitchen, small, rectangular bedroom and ugly, little bathroom with a noisy fan right out of the camping I Love Lucy episode. I would not rent the room at 1/2 the price. We complained to the desk clerk Hayden. He told us he would look into a room change while we ate. We went and had dinner at the Inn. To be fair, dinner was delightful. Paul was our server and he was great. The food was delicious. The dining experience was so good that my wife was lulled into thinking that Hayden would find us an acceptable room. Upon our return to the front desk, no such luck. It's hard to adequately describe the room. There was a ground floor closet that had a hole in it and was filthy. Upon reaching the upstairs, you were faced with a tasteless but otherwise inoffensive, large living room with nothing to recommend it. A left turn brought you to the bedroom which was roughly 8' x 8' and was dingy and dull. Considering the bed, there was hardly any other room to get in and out of. It was cramped to say the least. But, the piece de resistance was the bathroom. The shower was so small that turning it on meant an instant flood on the bathroom floor. When you turned on the fan, the motor clanked loudly to the point of being humorous. We barely slept, being concerned of vermin through the hole in the ground floor closet. We got up and went to breakfast. Again, the food was quite good. Our server, Steve, was excellent, as well. We had packed up to go. We wanted to visit Robert Todd Lincoln's summer home and also some of the retail outlets that were touted. Hayden, the kind front desk clerk, apologized profusely when we again described our room. He offered to halve the price. I actually had a disagreement with my wife over this offer because I didn't want our dissatisfaction to be related to price. I asked to see the manager and we met Dwight Sanford. Dwight, in our opinion, was the quintessential director of operations. He was direct, kind and knowledgeable. I told him that he should not rent room 561 until it was made habitable. He agreed that renovations had to be completed. I did not pull one punch and told him that I would probably never come back to Manchester Vermont nor certainly stay at the Equinox. We showed him pictures we found on line of rooms and in Fodors and told him that's what we were paying for. We told him of places that we had stayed at and where we were going. Finally, after patiently listening, Dwight said that if we gave the Equinox another try, he was sure that our stay would be better. He was so earnest and kind that we decided, right then and there, to give Equinox another chance and so we shall. I told him that we were going to see Robert Todd Lincoln's Summer home and then on to Newport, Rhode Island where we were staying at the Castle Inn. He told me to send him pictures of our travels. When we got to Newport and opened the door of our cottage, Spindrift, we looked in at the glow of the room and walked through and saw the shower and said THAT was what we were paying all that money for. I snapped pictures, sent them to Dwight, and told him as much. Equinox was NOT as advertised in Fodors, or on its website. The room was not anywhere near worth the money we paid, even when discounted. These rooms outside the main inn should not even be rented at current prices until they are made better. But, with all the adversity, when you have an employee like Dwight Sanford who seriously feels your pain, his word is worth another chance. So, we'll be back, but you can probably feel my anger in this review. We weren't going to return certainly to the Equinox, let alone Manchester, but Dwight, you're the man ... so we'll see you next year. But, to the weary travelers, don't rent room 561.
Michael K - Melbourne, Florida
---
We booked three rooms for a weekend stay during the Foliage season. We have stayed at Equinox years ago, but this will be our last. We stayed in rooms in back building- no heat or hot water, dirty bathrooms, no amenities like in main Inn. One couple checked out after first night, we stayed. The Inn was busy with weddings, so our complaints fell on deaf ears. We did receive one night discount after complaining at checkout but we recommend checking out other Inns- the Equinox is not living up to its reputation.
Lori P - Providence, Rhode Island
---