Please select your dates to see prices:
---
Lodge at Chaa Creek in Belize City, Belize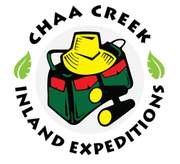 A private 365-acre nature reserve in the foothills of the Maya Mountains in western Belize, Lodge at Chaa Creek provides a unique rainforest experience to its guests. Maintaining an unspoiled ambiance, it pairs a sublime setting on the banks of the Macal River with a wealth of resort amenities. Palm-thatched accommodations, complete with mahogany beds and spacious sun decks, include suites and cottages, all nestled along the riverside in a setting of unmatched beauty. Share your day's stories at the bar before enjoying delicious meals - affectionately referred to as "Jungle Cuisine" - at the relaxing al fresco restaurant. For attuning your body to your surroundings, Spa at Chaa Creek offers a tranquil and extraordinary sensory experience, promoting harmony with exclusive treatments and panoramic views.
Lodge at Chaa Creek caters to the traveler seeking both physical and intellectual challenges, and a range of programs and activities has been designed to stimulate interest in environment, natural history and archaeology of Belize. You might join a trail ride to the ancient city of Xunantunich or mountain bike to Mayan ruins and rural villages. Interact with nature while exploring miles of well-maintained trails. Whether you are canoeing, bird watching, swimming or participating in a casual learning experience at the Butterfly Farm, you will relish the beauty of life's simple pleasures at Lodge at Chaa Creek.
Location of Lodge at Chaa Creek
Lodge at Chaa Creek
Chaa Creek Road
Belize City, Belize
Nearest Airport: BZE
Amenities for Lodge at Chaa Creek
General Information
23 Guest Rooms
Ecologically Sustainable Practices
Dining
Outdoor Dining
Restaurant
Bar
Organic Cuisine
On-Site Amenities
Spa on Property
Outdoor Pool
Outdoor Spa Treatments
In-Room Amenities
Whirlpool Bathtubs
Private Decks
Activities
Excursions
Hiking
Mountain Biking
Canoeing
Nature Walks
Wildlife Viewing
Bird Watching
Volleyball
Family
Children's Programs
Babysitting
Kids Pool
Children's Menus
Nearby
Historic Sites
Zoo
Interests
Active & Adventure
Culture & Arts
Pack For A Purpose
Reviews for Lodge at Chaa Creek
---
I can comment on how beautiful the grounds are or how stunning our treetop villa was but it would not draw attention to the truly special aspect of Chaa creek, the people. I have stayed at many 5 star resorts and yes they pamper you and everything is nice but this is different. This was my son's first trip out of the country and a better choice could not have been made. The tours are amazing the food is delectable but the people who work at Chaa Creek have a true joy about them that they bring to everything they do. There is a love of their country and a want to share it with you. You can see how every person enjoys being there visitors and staff alike. My son was so embraced and welcomed he didn't want to leave. Everyone went out of there way to make sure his 6th birthday was amazing and it was. I could go on forever but instead I will just post a few pictures.
Lara L - Bayport, New York
---
We stayed 3 nights in the 1x Chel Villa and it was absolutely incredible. Luigi was our personal butler and he was so wonderful and made sure that we had everything we needed during our stay. He even set up dinner for us one night out by the pool with candles and flowers. We did the RTV tour with Alex as our guide and had so much fun riding around the property with him. We also did the ATM Cave tour with Alexi who was equally terrific. The food was delicious and the drinks were incredible, some of the best cocktails I've had! We really didn't want to leave but had to move on to the beach portion of our honeymoon. Definitely will be back many times in the future!! Thank you everyone at Chaa Creek for making our honeymoon so amazing and perfect!
Missa K - Baltimore, Maryland
---
I stayed five nights at the Macal River Camp casitas. They are a terrific bargain, and staying there enabled me to afford excursions such as the ATM cave and the Xunantunich Maya ruins. With no electricity and no ceiling fan in my cabin, it was a little warm when I went to bed at night, but not too bad considering the temperatures were in the mid-to-high 90s every day. By very early morning, it always had cooled to the point where I pulled the sheet and blanket over me. As others have said, Docio and his family are wonderful, and breakfasts and dinners -- included in the stay -- were wholesome and tasty. After returning from an outing on a sweltering day, the pool at the main lodge provided welcome relief. If you can't bear the thought of walking 50 yards or less to shared showers and toilets, this may not be for you. But, as stated earlier, it's a great deal.
---
I stayed in the Casitas, i.e., the cabins with no electricity, for 3 nights and loved it. It was everything I expected and wanted. The complimentary tours were an added value and you could do them as many times as you wanted. We did the early bird watch twice and saw totally different birds each morning. I visited Tikal in November, so passed on the tours to local Mayan ruins and instead concentrated on local wildlife. Both the motorized river trip and the nightlife guided tours were exceptional. Breakfast and dinner were included and were outstanding - nothing fancy - but very good filling meals that reflected the native cuisine. The last night my friend and I were the only ones at the campsite and it was awesome. Each night we went to sleep hearing the sounds of the rainforest, including those howler monkeys, and woke up early as the jungle came to life. It would start with a chirp here and there and then grow as more birds, and those monkeys, came to life. There was a toucan nest 100 feet from our cabin and iguana burrow visible from the porch. I did not want to leave. Suggestion if you are going to stay in the cabins - take a battery operated fan to put at the end of your bed so that you can circulate the air. You can charge phone, e-readers and anything else at the dining area, and the shower area and latrines do have lights (from solar powered) so I did not miss the lack of electricity in the cabins. I would return in a heartbeat. I was reading "The Flight of the Last Scarlet Macaw" during this trip and it really helped me ask questions and understand more of what I was seeing.
DallasKaren - Dallas, Texas
---
My husband and I (and two friends) spent 5 nights at the Macal River Camp - rustic cottages located on the property of the Lodge at Chaa Creek. We found the camp to be very comfortable. Cabanas & bathroom facilities were well maintained & clean. Docio (camp manager) and his family were exceptionally warm & accommodating hosts - as well as great cooks! As camp guests, we had access to the restaurant, pool, all tours, etc that are available to other Lodge guests. We enjoyed two birding tours with Ricky, a phenomenal bird guide. Staying at the camp is a fantastic opportunity for anyone who wants to experience the beauty of nature in Belize at a reasonable price.
---