Please select your dates to see prices:
---
Lodge at Chaa Creek in Belize City, Belize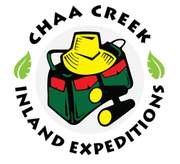 A private 365-acre nature reserve in the foothills of the Maya Mountains in western Belize, Lodge at Chaa Creek provides a unique rainforest experience to its guests. Maintaining an unspoiled ambiance, it pairs a sublime setting on the banks of the Macal River with a wealth of resort amenities. Palm-thatched accommodations, complete with mahogany beds and spacious sun decks, include suites and cottages, all nestled along the riverside in a setting of unmatched beauty. Share your day's stories at the bar before enjoying delicious meals - affectionately referred to as "Jungle Cuisine" - at the relaxing al fresco restaurant. For attuning your body to your surroundings, Spa at Chaa Creek offers a tranquil and extraordinary sensory experience, promoting harmony with exclusive treatments and panoramic views.
Lodge at Chaa Creek caters to the traveler seeking both physical and intellectual challenges, and a range of programs and activities has been designed to stimulate interest in environment, natural history and archaeology of Belize. You might join a trail ride to the ancient city of Xunantunich or mountain bike to Mayan ruins and rural villages. Interact with nature while exploring miles of well-maintained trails. Whether you are canoeing, bird watching, swimming or participating in a casual learning experience at the Butterfly Farm, you will relish the beauty of life's simple pleasures at Lodge at Chaa Creek.
Location of Lodge at Chaa Creek
Lodge at Chaa Creek
Chaa Creek Road
Belize City, Belize
Nearest Airport: BZE
Amenities for Lodge at Chaa Creek
General Information
23 Guest Rooms
Ecologically Sustainable Practices
Dining
Outdoor Dining
Restaurant
Bar
Organic Cuisine
On-Site Amenities
Spa on Property
Outdoor Pool
Outdoor Spa Treatments
In-Room Amenities
Whirlpool Bathtubs
Private Decks
Activities
Excursions
Hiking
Mountain Biking
Canoeing
Nature Walks
Wildlife Viewing
Bird Watching
Volleyball
Family
Children's Programs
Babysitting
Kids Pool
Children's Menus
Nearby
Historic Sites
Zoo
Interests
Active & Adventure
Culture & Arts
Pack For A Purpose
Reviews for Lodge at Chaa Creek
---
We have stayed at Chaa Creek many times over the last 20 years and keep going back because we love the place - this lodge is a perfect blend of real people who love to showcase the beauty, nature and culture of their country combined with healthy food and opportunities for exercise and relaxation.....packaged with fantastic rooms, no tv or noise pollution and amazing natural surroundings. Last week was the best ever as we had our daughter, son in law and twin eight year old grandsons with us. The staff was amazing with the kids - Rupert and Alex took them horseback riding for the first time and now they are hooked.....their many questions about the birds, butterflies, animals of Belize were answered by knowledgeable interpreters. While we stayed at the lodge the kids soon left us for the River Camp where Docio and his family took great care of them. Our kids love camping and nature and it was perfect. The time at Chaa Creek was both relaxing and full of activity - truly a trip none of us will ever forget.
561joan - Westport, Canada
---
This place is simply amazing. This was our first real time in Belize but we will be back. And when we come back we will stay at Chaa Creek. It compared very favorably to the best places we have stayed in Costa Rica for my family of 5 (17, 14, and 9 year old daughters). The tours are varied and very professionally run. We did the cave tubing / zip lining day, a trip to Tikal (more on that in a bit) and "stayed home" one day when we rode the horses, went the spa, and used the free canoes. The scale of Tikal is mind-blowing, and although it was a very full day and a pain to cross the border into Guatemala (and back into Belize) we had an outstanding guide and i can't recommend it highly enough. Think of it as a hike through the jungle (which is built on the ancient limestone city streets of Tikal) punctuated by amazing temples that pop out of the treetops. We've seen other Mayan ruins in Belize and the Yucatan — Tikal is the King. I would call it the highlight of our trip. Cave tubing and zip-lining was really fun and not too vigorous (as we heard the ATM and some other tours were). My daughter and I ride and the quarter horses and German warm-bloods they keep at the stables are well cared for, well trained, and even-tempered and the trails through the jungle are really fun. Spa was good. And the canoeing was as well. We only stayed for 3.5 days — if we had more time we would have ridden more, hiked more (I am a trail runner but we were up so early every day I only got one run in), chilled at the lovely pool more, and probably done the ATV tours. Our concierges were always available and very helpful. Other than Tikal the highlight was probably the food. We are picky eaters - I have one vegetarian and one vegan and the kitchen and waiters went out of their way to accommodate. Gluten free options were also readily available but we did not need them. After the first day or so the staff really gets to know you so we didn't need to worry about the vegan getting accommodated after that. And we like great food, and by and large we found it. All produce was very fresh. We especially enjoyed the locally- themed breakfast specials. The key lime pie was a repeat hit with me. The bar is well-stocked and the setting is lovely. We particularly enjoyed the fruit - infused liquors. Pineapple infused vodka lemon martinis = yum! We did not go into town to eat and were not tempted to. We also spoke to some people who stayed at the river camp and they loved their food as well. Food and drinks we not inexpensive. We tried to get into the fancy new houses but they were booked and so we stayed in the "garden suite" rooms 20-21. We would choose the unit when we come back. It was a large palapa (palm thatched roof) structure and was perfect for our family. It was rustic but luxurious with local furniture mixed in tastefully with imports. NoTV, didnt miss it at all, we played games from the resort every night, and went to bed early. You need to because the howler monkeys WILL wake you up at dawn. No A/C in the unit, we were worried about that but although we had some hot days for dry season (95 Fahrenheit) it was plenty cool at night with our palapa being all screened in AND ample fans. DO NOT LET LACK OF A/C deter you. It usually would to us and we were fine. Wildlife IN the unit was minimal which was important to my wife. Not deep enough in the jungle to have creepy-crawlies in bed or in shoes. We thought the price on the unit was very good for the space and quality. Staff all around was great. Friendly, and they worked VERY hard (many seemed to work 14-16 hour days) and we got to know many during our short stay. Belizeans are just a nice people. Lastly, don't miss Foxy the Pomeranian — saw her once on the owner's lap on a tractor and once at breakfast — a real cutie! Hope she is there next time we come back! We will return and will recommend to our friends strongly.
---
The rooms are beautiful (although no AC or TV - but you are in a Jungle Lodge!), and the front desk staff is terrific. The showers - indoor and outdoor - have great pressure and are wonderfully hot. The meals and drinks are expensive but all good. The weakness for us was the concierge. She was consistently wrong with prices, directions and advice. She knew how to send you on on of their tours, but we had our own car and it was incredibly clear she had not personally been to the places we wanted to go. Overall, a unique experience.
---
I have boasted about our luxury accommodations to many since returning home from Chaa Creek a few weeks ago. I look back through our pictures and remember the delicious meals (sometimes we couldn't decide between two desserts and they would let us try them both!), the fresh squeezed orange juice in the mornings with made-to-order breakfast, the romantic lodging atmosphere with thatched roofs and wonderfully comfortable beds, the sounds of the monkeys and the birds...it was all just wonderful. We were especially impressed with how easy it was to book excursions. We did the ATM cave tour (adventurous and fascinating), the Angel Falls Zipline tour (this was to replace our Cave Tubing trip that got cancelled for a high-water situation) which was fun, and to Tikal (crossing the border to Guatemala was no problem with our tour guide's assistance). If I was to say a few things to someone headed to Chaa Creek I would say: 1) Don't worry about a thing, they will take terrific car of you, 2) eat everything you can - it's all delicious, and 3) take a lot of pictures. You're going to want to remember this!
TravelingYoungFamily - Salt Lake City, Utah
---
We stayed here 3/6-3/10 and Chaa Creek is now the all time family favorite. It is a beautiful natural setting, with great food, plenty to do, and an incredibly genuine and friendly staff. The check in and property overview was a great way to start. We were able to stay in an Ix Chel villa which was amazing. The best part of the stay was easily France, who took incredible care of our family throughout the visit. We really missed seeing her every day on the second half of our vacation, and her name comes up daily here at home. She was great with recommending day trips, food recommendations, and overall knowledge of the area. It was really hard to leave. Of all the people we have met travelling , she truly is a standout. Another outstanding feature of Chaa Creek is the guides. They were all incredibly knowledgeable. Mike took us on our tour of Xunantinich and he had my family doing Mayan math, they really learned a lot that day. The on property horseback guides were so family friendly, giving us historical perspective and providing outstanding knowledge of the plants and trees. We took an evening nature tour, visited the nature/butterfly center, and did some river tubing. Believe it or not all those guides were great too. You can tell this Lodge is very well managed. Every meal we had was excellent, which seems hard to believe over a four day stay. Visiting ATM cave is an eye popping experience. We couldnt use the Chaa Creek guide that day, but they got us a knowledgeable outside guide for that trip that they also work with. If you have kids who are big enough for this trip, you can't miss it. I hate to sound like a walking commercial, but this review is the one I really looked forward to writing. This is a great place to take a family. If you want to have a little morning/early day adventure and then have some relaxing vacation time all afternoon, well that is what this place is built for. Our kids really learned a lot in this region and had a great time. I don't know when we will be back to Belize, but I really hope to visit Chaa Creek again.
757rs852 - Richmond, Virginia
---