Please select your dates to see prices:
---
Jaguar Reef Lodge and Spa in Hopkins, Belize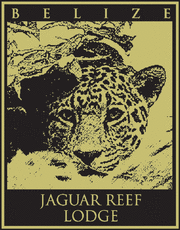 Belize is a place where tropical waters and pristine beaches meet an ecological paradise on land, and Jaguar Reef Lodge and Spa is a perfect place to enjoy the best of it all. This laid back luxury retraet is located a mile south of Hopkins Village, directly on the Caribbean shore, within easy reach of the fantastic natural attractions of both jungle and sea. Cabanas and suites provide spacious and private accommodations, accessed by sandy pathways flanked in tropical vegetation. Bright and welcoming rooms feature private porches or balconies, purified water dispensers, air conditioning, and modern necessities like wireless internet and televisions with DVD and stereo. Unique and individual decor graces the well-appointed bedrooms and bathrooms, while palm trees and ocean views can be had from relaxing outdoor living spaces. Unwind and refresh in the resort's two beachfront swimming pools and deluxe whirlpool, or head straight to the crystal clear Caribbean waters for some of Central America's best swimming and sun. Unlike other areas of Belize, Jaguar Reef Lodge and Spa's beaches and coast have little vegetation grasses in the shallow waters, making for ideal swimming, snorkeling, windsurfing, and more. Enjoy a peaceful afternoon in a sun lounger or hammock, and allow the resort staff to make your time in Belize a true delight.
The pleasures continue at Jaguar Reef Lodge and Spa with its world-class dining experience. All meals are served on the scenic outdoor patio, and the chefs and servers are there to ensure your every need is met. Locally grown fruits and vegetables, many from organic farms, provide bright flavor to the fresh menu, and daily selections keep your choices abundant and exciting. A full-service bar, as well as a swim-up bar, offer delicious tropical beverages and the signature Jaguar Juice cocktail, in addition to local beers and a variety of wines. When it comes to indulgence of the sensory kind, Jaguar Reef Lodge and Spa is ready to pamper you with an array of luxurious spa treatments and massage therapies at Butterflies Spa. From the Jetlag Defrag special to ease you into vacation mode, to thoroughly soothing sessions in the Serenity Room, blissful sanctuary awaits. Opt to get active with seemingly limitless activities, tours, and recreation options, many on-site or within a short distance of the resort. Dive in to some of the world's best snorkeling and scuba diving along the Western hemisphere's second largest barrier reef, or stay on land for a rainforest trek and zip-lining through the canopy. Birdwatching, fishing, sunset cruises, and more are just a few of the additional choices, so no matter what your taste or desire, there is something fun and exciting to fulfill your days. Take in the beauty of Belize from a relaxed yet refined location, at the award-winning Jaguar Reef Lodge and Spa.
Location of Jaguar Reef Lodge and Spa
Jaguar Reef Lodge and Spa
Nearest Airport: BZE
Amenities for Jaguar Reef Lodge and Spa
General Information
14 Cabanas and Suites
Ecologically Sustainable Practices
Dining
Outdoor Dining
2 Bars
Swim-Up Bar
Organic Cuisine
Dining Room
Vegetarian Cuisine
On-Site Amenities
Spa on Property
Spa Services
Hiking Trails
Laundry Service
WiFi
2 Pools and a Children's Pool
Beach Access
Outdoor Whirlpool
Infinity Pool
Complimentary WiFi
In-Room Amenities
Private Patios or Balconies
Air Conditioning
CD Players
Ceiling Fans
DVD Players
Hair Dryers
In-Room Safes
Mini Bar
Televisions
Flat-Screen Televisions
Coffee & Tea Facilities
Mini Refrigerators
Radio & CD Players
Vaulted Ceilings
Kitchenettes
Activities
Bicycling
Cultural Classes
Excursions
Fishing
Hiking
Kayaking
Sailing
Scuba Diving
Snorkeling
Ecological Excursions
Nature Walks
Boat Excursions
Beach Volleyball
Wildlife Viewing
Cultural Tours
Bird Watching
Boating
Zip-Lining
Nearby
Historic Sites
Shopping
Restaurants
Beaches
Interests
Active & Adventure
Beach
Inns
Lodges & Ranches
Reviews for Jaguar Reef Lodge and Spa
---
My sister and I stayed here for a week. Pick up from the airport and check in were very smooth and easy. The hotel is in a great location, on a nice, quiet stretch of well maintained beach. We stayed in an ocean view room with a private plunge pool. The room was a good size. There was plenty of storage and outlets, good AC, cable TV, and a handy water cooler. The shower was hot and the bathroom well appointed, although there were no hooks for towels and wet clothes. Wifi can be spotty. The service was polite and the hotel was kept very clean. It should be noted that there are no phones in the rooms, which means no calling for housekeeping, room service or food from local restaurants. Also, we could not contact (or be contacted by) local touring companies. So, when we needed something as simple as more ice, we had to walk over to the main building. And when the tour company wanted to let us know that there was an activity we'd be interested in, they left a note at the door, but we didn't see it until the next morning. I would only suggest eating breakfast at the resort restaurant. There are several local restaurants a short walk away which are better as far as taste, price, and wait time. Jambal and the Lucky Lobster were our favorites.
littlepistol - Philadelphia, Pennsylvania
---
We really enjoyed our stay here - it was very relaxed, beautiful and never felt crowded even though the resort was full. The restaurant had really good food with normal prices for a good restaurant. The doors opened onto the beach and always had a lovely breeze. Jaguar Reef is integrated with Almond Beach Resort, and that's where the pools are, so basically we walked for about 3 min from our room to the pool. The staff here are amazing - very happy to help and very competent and always smiling. I'd love to thank Cherilyn, Darwin, Ana, Greg, Henry, Dennis and Kaptain Larry for a memorable time there. I know there were others that were great too but I don't remember their names. The swim up bar had great coladas - happy hour 2-4pm :) My only con with the visit was making the reservation itself online - I booked a beach front room at Almond Beach Resort and even got a confirmation for it. Within the same day I was told that the online system made a mistake and that room wasn't available. They "upgraded" me to a Seaview Pool Villa, which was beautiful and new and had it's own plunge pool (which the kids hopped in about once). Our view of the beach is in the photos...basically we didn't have a view (room #12). So I was pretty disappointed, as I was really excited to sit in a hammock on my front porch and look at the ocean. There are many comfortable loungers on the beach, so I sat there quite a bit instead and there was never a time where there weren't any available. Also there was a lot of seaweed in the water and on the shore...not their fault, just timing of our visit as it happens once in awhile, so I was told. There were two men out there every morning cleaning it off the beach in piles...they did a great job. We didn't swim in the ocean there, which was too bad, as the water was so warm. It was just too murky and too much seaweed. We did charter a private boat to snorkel and fish for a day and that made up for it.
Jessica F - Calgary, Canada
---
I really enjoy staying here, right on the beach, it is so peaceful and relaxing!. This time tho they told us how busy they were going to be so we didn't eat in the restaurant which is a shame cause the food is good. Having the pool right by our room was great and the comfy chairs to sit and relax was amazing. We were able to swim all day. The hot tub felt amazing too! Great VACATION!! We did NOT want to leave....!!! I do wish there was a time for people to start to swim though. About 6 AM every morning there were some boys swimming in the pool, yelling and screaming and their parents were no where around. So they were a wake up clock that I really didn't want. They were staying at Almond Bay. Another problem tho this time was the young boys selling food. They don't take "no" for an answer and they ask you many times throughout the day. They hang out in the your hammock and close to the pool. They have been collecting money for their soccer for the whole year. It just got a little uncomfortable telling them no and the way they look at you. I have given money to them in the past. Then we were told to make sure we put everything inside because they come by steal stuff... so be careful! BUT all that aside... wonderful place and so friendly too! Everyone is very helpful and they take care of your questions and help with whatever they can, a great place for a vacation!
Michele N - Belmopan, Belize
---
Stayed in one of the Seaview Poll Villas. Nice view of ocean, but private and out of the wind for sitting outside. Loved the private plunge pool, located out of view of public. The staff was great and very helpful & friendly. Wonderful adventures each day to meet all desires. Nice to be near Hopkins for options to go into the town for some meals. Swimming pool with a bar and ocean view was spectacular. The management really needs to increase staff in the dining area & kitchen. They were worked to death and obviously long hours. Food was disappointing. Did the all inclusive so ate all meals on site. Would definitely go back there, but plan to eat more meals away from lodge.
lucweb2018 - Austin, Texas
---
I took my 18 year old daughter here for her Spring Break from UGA last month. I did tons of research on lodging options and she ultimately decided on Jaguar Reef. We were pleasantly surprised with this Boutique Resort in Belize. It's very low- key, but on the upscale side. The staff was accommodating to us and we really appreciated that! There were tons of activities to choose from during the week too. My only complaints are these: 1. New Paddleboards are needed 2. Offer bug spray or oil, sunblock , t-shirts, hats, etc ( maybe a small gift shop) . Like Hamanasi's next door. 3. More choices on the lunch menu Other than these, it was a great stay! Well done, Jaguar Reef👏👏
Kristen F - Augusta, Georgia
---