Please select your dates to see prices:
---
Jicaro Island Ecolodge in Isletas de Granada, Nicaragua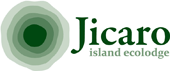 Londoner Karen Emanuel bought the land that became Jicaro Island Ecolodge on an impulse, after walking into a Granada restaurant and spying a sign proclaiming, "Island for Sale!" Twenty-five years later, her little piece of paradise is one of the world's most renowned eco-retreats, a collection of elevated casitas made by local craftsmen from Rainforest Alliance-certified wood, where romantic interludes, spiritual epiphanies, and unforgettable interactions with nature happen against a backdrop of Lake Nicaragua and the Mombacho volcano.
Enveloped by the sounds of the forest, start the day with a few minutes of meditation. Snack on fresh avocado toast. Hop a boat to Granada, the oldest – and arguably the prettiest – city in Latin America. Wander through streets of colonial architecture. Listen to haunting Spanish hymns lilt across the square from La Merced church. Back on the island, order a CaipiNica sundowner made from local rum and delivered to your porch hammock. Shower with biodegradable aromatherapy soap and water heated by solar panels.
Location of Jicaro Island Ecolodge
Jicaro Island Ecolodge
Lake Nicaragua
Isletas de Granada, Nicaragua
Nearest Airport: MGA
Amenities for Jicaro Island Ecolodge
General Information
9 Casitas
Ecologically Sustainable Practices
Only 16+ Years Permitted
Dining
Outdoor Dining
Private Dining
Restaurant
On-Site Amenities
Wellness Center
Outdoor Pool
In-Room Amenities
Ceiling Fans
Hammocks
Private Decks
Activities
Fishing
Hiking
Kayaking
Yoga
Boat Excursions
Bird Watching
City Tours
Zip-Lining
Interests
Active & Adventure
All Inclusive
Eco Friendly Luxury Vacations
Reviews for Jicaro Island Ecolodge
---
Ok - this has taken me far too long to review, but last November we rented out the island for our wedding and it was absolutely stunning. I wanted a small wedding because crowds overwhelm me, and Howard and the entire staff at Jicaro made it absolutely perfect. They are the kindest, most thoughtful, hardest working, most accommodating, friendliest, nicest people I have ever met. They made sure everything was absolutely perfect. My friends and family had an absolute blast. The food is amazing, the amenities are perfect, I cannot say enough good things about this place. My husband and I had gone here once before, so we knew what to expect in terms of accommodations, but had no idea how special they would make our wedding. Howard worked with me to get a fresh, locally sourced bouquet and a carrot cake TO DIE FOR. Literally anything you want, he will get for you. I didn't know what to expect since it is on an island and I actually didn't know how they would get the cake there in one piece, but it was PERFECT. 10/10 would recommend. For any event. Family vacation, romantic getaway, wedding. Whatever. Just make sure you go to this place. You won't regret it.
---
Jicaro ecolodge is a truly unique ecolodge. The island is small but absolutely beautiful and like nothing you've ever seen before. It's expensive to stay here but it's worth it. Food and non alcoholic drinks are included. The staff is superb! Food is made fresh daily and drinks are delicious also. You really feel like you're one with the nature while on this island. We stayed here for 2 nights which I felt satisfied our needs. Some activities include yoga, kayaking, paddle board, spa, pool, birdwatching, etc.. The ecolodge also offers a trip to the Nicaraguan children's school and they show you how this lodge is part of the sustainable tourism. My favorite thing about this place is that the owners really care about Nicaragua (environment and people). For example on the island is a small store where I bought a gift that Nicaraguan children made...earrings made by a child from recycled magazines all proceeds go to the children. I also loved that the staff is self reflective always looking for ways to improve. That's a clear sign of a great business. We stayed at another ecolodge in Nicaragua called Morgan's Rock but we felt that Jicaro fit the true description of sustainable tourism also fitting National Geographic's unique ecolodge description. At Morgan's Rock we felt like they only cared about the money ( I guess we weren't "savvy" enough that being their slogan) at Jicaro we felt that they cared about the environment and the culture.
Jea201 - River Edge, New Jersey
---
This place is amazing - you are in touch with nature in almost every way - the evenings were the best - it was like telling Alexa "turn on ambient sounds - rain forest...on steroids" LOL arriving at the island was like something out of Fantasy Island. We were greeted by the local staff with cool delicious Rum punch and huge smiles - the accommodations were 5 Star yet rustic. No AC so be prepared for that - the bed was surrounded by mosquito nets and VERY romantic...you will absolutely LOVE the shower. Food... INCREDIBLE. everything is local. Be prepared to fall in love
buzzduzzvacations - Orlando, Florida
---
Jicaro Lodge was secures its place as our favorite place we have ever stayed. From the friendly and accommodating staff to the beautiful setting and perfectly appointed accommodations, it was heaven. We enjoyed paddle boarding and kayaking as a family, even got almost everyone to try a yoga class. The excursions were bespoke to our needs and desires, even tacking on a trip to Masaya Volcano after we checked out. The food was spectacular (cocktails, too!). Coffee in our hacienda each morning overlooking the lake, hiking at Mombacho and zip lining. Definitely memories to last a lifetime! We only had 3 nights at Jicaro and when American cancelled our flight and rebooked us 1 1/2 days later, we decided to go out of pocket to get on a flight so that we only missed an afternoon. It was the best decision we could have made. If you are planning a visit to Nicaragua, Jicaro needs to be part of your itinerary!
Eylerisms - Evanston, Illinois
---
Just returned from four nights at Jicaro Island Ecolodge with my husband and two children (both under 12). It's a lovely, quiet island in the middle of Lake Nicaragua--a hidden gem usually reserved for adults only. However, during Spring Break they do allow children under 12. Here are my quick musings on our stay: Pickup from the airport was simple and pre-arranged. A kind gentleman greeted us outside of baggage claim, helped us with our bags and drove us the 60+ minutes to the dock. The drive to the dock is eye-opening and provided us with some raw insight into the devastating poverty of Nicaragua. Despite the poverty, we were mostly greeted with smiles and waves. It was a teachable moment for us, and our children have a new level of gratitude for the way we live. We were met at the dock by the boat, which shuttled us the 10 minutes to Jicaro. Arrival at the island is lovely. Drinks, and a short tour of the island (which is very, very small with only 9 casitas, a tiny pool, a small deck incorporating a "spa area" and a restaurant area, and the front desk), and then led us to our casita. The hotel website shows the casitas. They have two floors (bedroom upstairs; bathroom and small seating area downstairs). They do not have A/C, but do have screens throughout and a mosquito net that they unfurl at turndown. While the rooms are spacious for two, they are tight for four--and the couch that becomes a bed downstairs is about the size of a double bed--a bit snug for two little ones. Still, it was do-able for our smallish 8 and 10 year old. (Again--this hotel isn't made for kids, so I do not fault Jicaro for this at all). The bathroom is long and narrow--and the water pressure is minimal. The casitas have screens, but we found many bugs crawling around on the sink, the toilet, and the floor, as well as MANY mosquitoes in our room each night. I suspect many of these creatures made their way in during cleaning and turndown service, when the staff left our door open (and hence the screens open) while they cleaned. Each night we returned from dinner to find lots of mosquitoes in our room--and many inside the net. We spent a good 15-20 minutes each night killing mosquitos inside the nets before going to bed. (As an aside, the man that did our bird watching tour told us that "most mosquitoes here carry Dengue or Zika--hence our insistence upon killing them if they were inside the nets we were sleeping in). If the staff would simply keep the doors shut while cleaning, this could easily be avoided. Overall, the room reminded my husband of his sleep away camp experience. I am inclined to agree. More utilitarian than luxurious. Tours: The tours are the best part of the place. We had a very nice bird watching tour. We had a fabulous tour of various towns and the active volcano (at night--the lava is incredible) with Eduardo. Both guides were incredibly knowledgeable and friendly. Hotel staff: The staff was friendly and accommodating. Rubi was particularly wonderful. Food: The food was excellent. We were asked to choose our dinner meals while still eating breakfast each day--but this is because all of the food has to be sent in by boat. Everything was loving prepared and delicious. The coffee and fruit delivery to the casita each morning was a lovely touch. Pool: The pool is very small, but kept immaculate and refreshingly cool--a welcome respite from the very hot sun. Wildlife: There are a TON of amazing birds in/around the island. You really need to do the bird watching tour. I'm not much of a "bird person," but our entire family loved this tour. We saw howler monkeys and a capuchin monkey, as well. There are lots of lizards, some iguanas and frogs, and a few snakes around, too. Waking up to the sounds of the birds (as a city dweller that more often wakes up to fire engines) was delightful. On-island activities: Other than the pool, the hotel provides kayaks (which we used every day), paddle boards and canoes. Given the hotel's small size, we never had to wait to use any of these items, and all were in good working order. The lake is quite calm and a great place for our kids to try paddle boarding for the first time. They even saw some monkeys on nearby islands while kayaking. The hotel offers daily yoga, as well. I We didn't have a chance to do it, but the teacher seemed very knowledgable and helpful to those who were practicing with her. Other items to note: If you are like me and are LOVED by mosquitoes, I suggest bringing your own heavy duty bug repellent. They only had "natural" repellent, and that never works for me. There isn't much to do on the island, so think ahead about what you want to see off-island and arrange that with the desk staff when you arrive. Prepare to spend additional money to do any/all things off the island--these tours are not included in the price of your stay. Prepare to see poverty--a lot of poverty. It is eye-opening, and I hope others will feel encouraged to find charitable organizations that are working to improve the lives of Nicaraguans. We've now begun that search and look forward to helping in whatever small way we can. All in--Jicaro was a lovely place to spend a few days. The folks there were wonderful to us, and we enjoyed seeing this amazing little spot.
Annielovestotravel - New York
---