Please select your dates to see prices:
---
Jicaro Island Ecolodge in Isletas de Granada, Nicaragua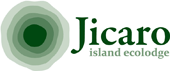 Londoner Karen Emanuel bought the land that became Jicaro Island Ecolodge on an impulse, after walking into a Granada restaurant and spying a sign proclaiming, "Island for Sale!" Twenty-five years later, her little piece of paradise is one of the world's most renowned eco-retreats, a collection of elevated casitas made by local craftsmen from Rainforest Alliance-certified wood, where romantic interludes, spiritual epiphanies, and unforgettable interactions with nature happen against a backdrop of Lake Nicaragua and the Mombacho volcano.
Enveloped by the sounds of the forest, start the day with a few minutes of meditation. Snack on fresh avocado toast. Hop a boat to Granada, the oldest – and arguably the prettiest – city in Latin America. Wander through streets of colonial architecture. Listen to haunting Spanish hymns lilt across the square from La Merced church. Back on the island, order a CaipiNica sundowner made from local rum and delivered to your porch hammock. Shower with biodegradable aromatherapy soap and water heated by solar panels.
Location of Jicaro Island Ecolodge
Jicaro Island Ecolodge
Lake Nicaragua
Isletas de Granada, Nicaragua
Nearest Airport: MGA
Amenities for Jicaro Island Ecolodge
General Information
9 Casitas
Ecologically Sustainable Practices
Only 16+ Years Permitted
Dining
Outdoor Dining
Private Dining
Restaurant
On-Site Amenities
Wellness Center
Outdoor Pool
In-Room Amenities
Ceiling Fans
Hammocks
Private Decks
Activities
Fishing
Hiking
Kayaking
Yoga
Boat Excursions
Bird Watching
City Tours
Zip-Lining
Interests
Active & Adventure
All Inclusive
Eco Friendly Luxury Vacations
Reviews for Jicaro Island Ecolodge
---
Jicaro Island Ecolodge is a beautiful, peaceful boutique lodge nestled on a tiny island. Every detail is well thought out and executed from the moment you set foot on the property. The staff are incredibly helpful and friendly, and most impressively, they all know your name! Some of the standouts included Rubi, our server, Regina, who helped us check in and get set-up in our casita, and Marcela, the Assistant Manager. Marcela offered us a tour of the property, including the staff areas. I was impressed with the organization of the facility, and the systems they had in place to encourage success among their staff. The effort they go to ensure the property is eco-friendly is exemplary. The casitas (bungalows) are beautifully set-up, ensuring your comfort and entertainment. We only stayed for one night, so we didn't do any excursions, but we enjoyed the complimentary paddle boards, and time on the dock and in the pool. The sunset from the viewing tower was definitely worth the climb, don't miss it! But one of the best features of the lodge, is the incredible food. Everything is fresh and of high-quality. The menu is extensive, it's hard to decide what to try! I don't think you can go wrong though, everything looked delicious. So if you're looking for a restful break from your adventure in Nicaragua, Jicaro Island Ecolodge is the place to go. Don't miss it!
Ravina J - Vancouver, Canada
---
Have you ever wanted to travel to a magical island where everyone knows your name and a tropical drink awaits you at the dock every time you return to the island? Look no further than Jicaro Island Ecolodge. From the moment you set foot on the island, you are treated with kindness and courtesy. The casita we stayed in felt spacious and eco-luxurious. It contained a balcony with a hammock and small table and chairs - the perfect spot for bird-watching, reading, or taking a nap. The staff also delivers coffee (or tea) with a light snack in the morning before the breakfast service at the lodge. The casita also contains a cooler of drinks and a special coffee/coconut oil face scrub (I loved this scrub so much, the staff gave me the recipe). The breakfast, lunch and dinner service were superb. The food always tasted fresh and they offer a variety of local dishes. The wait staff requests your order in advance to avoid food waste (we didn't leave one morsel on our plates - the food was that good!) The servers always addressed us by name and could not have been more courteous. We always had a stunning view of the water and dock. There's not a bad seat in the restaurant! The lodge offers a variety of day trips. We took the Mombacho Cloud Forest hike, followed by a zipline tour. The staff packed us a special picnic lunch, which was delicious. In the cloud forest we took the long loop, which was extremely vigorous. We had delightful, knowledgeable guides who pointed our sloths, salamanders, and monkeys. (Tip: If you hike Mombacho, bring a sweater or coat - it can be very cold on the top.) We also took a tour of Granda with an excellent guide. He took us to the market, through artist studios, and to his favorite street vendor to sample some local dishes. Back at the Island, we enjoyed taking yoga class on the dock and spending our afternoons at the pool, where the bar tender will deliver delicious drinks and little snacks (as available). Jicaro Island's a very romantic, enchanting place to spend a few days (or more if you can afford it). My husband and I stayed three nights and by the time we left we both felt like new people. A few things to be aware of before you go: the birds are very loud and will wake you up in the morning (including a few roosters!) We found this charming and didn't mind sharing our mornings with these colorful natives. The mosquitos will flock to you at night (and early morning). Bring insect repellent and long sleeves for evenings. (The front desk also offers natural bug repellent creams for use during your stay). I would go back to Jicaro Island in a heart-beat and am jealous of anyone currently planning a vacation there - just book it! It's worth the money and travel. You will have an unforgettable vacation.
---
i was in the hotel only for a day visit.There were very few guests. the rooms are very nice and the decor was modern and interesting. the food (lunch) and service were great there are fair amount of stairs to manage. overall i got a very nice impression on the property
IlanTtravel - Beverly Hills, California
---
A great place to relax and bask in the warmth and sunlight. This resort was both luxurious and charming.We traveled during the summer, so we virtually had the place to ourselves, I imagine that many people are frightened off by the "rainy season" which is silly, as it rained infrequently. We had amazing time, relaxed often, and when we were feeling more adventurous, we went on several of the excursions that were offered.
Katelisdz - Brigantine, New Jersey
---
We spent two nights at Jicaro in Feb 2018 - what a nice, relaxing time. The food was amazing and we can't say enough about the staff. They were extremely personable and really cared about making your stay enjoyable. (As an added bonus, we had some nice chats at the bar where they helped us pick up a little Spanish.) The island is small but walking around it feels much bigger than it is and the casitas are very private. Sitting on our deck watching the birds go by (and were there tons of all sorts of different birds), we felt like we were the only ones at the place. The rooms / bungalows themselves are beautiful and finding a few complimentary beers / soda / water in the room was a nice touch. Sitting at breakfast or lunch, the view of Mombacho and across the lake was spectacular. I could have sat there all day - can't wait to go back.
Joe E - Wayne, New Jersey
---