Please select your dates to see prices:
---
Belmond Sanctuary Lodge in Machu Picchu, Peru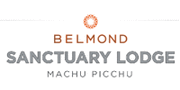 Machu Picchu is truly a must-see, must-experience destination. Steeped in history and located high in the Peruvian Andes, there is only one hotel located within walking distance of the ancient Inca citadel - Machu Picchu Sanctuary Lodge by Orient-Express. With just 29 rooms and a pair of suites, and the most spectacular mountain views, the lodge offers accommodations that feature classic appointments and modern amenities alike - from mini bars and cable television, to direct telephone access and bottled water. As wonderful as Machu Picchu Sanctuary Lodge is, it plays only a supporting role in its stunning surroundings. One of the world's most breathtaking sites, Machu Picchu is a sacred and magical place.
The lodge enchants its every guest, boasting interior gardens that flutter with colorful birds seeking out the abundance of native flora. A team of fine chefs work behind kitchen doors to create a menu of international and Andean specialties that are served in the inviting Tampu Restaurant Bar. For lunch enjoy a feast for all senses at Tinkuy Buffet Restaurant, or choose to dine in with all-day room service. Machu Picchu, better known as the Lost City of the Incas, uncovers an almost forgotten culture that has been preserved through its architecture and recovered relics. Blessed as a UNESCO World Heritage Site, you can hike to the ruins and time travel to a society that no longer exists. Walk 15 minutes to soak in natural thermal baths warmed by the layers of the earth, or explore the lush jungle and its many treasures. The perfect base to discover all that this destination offers, Machu Picchu Sanctuary Lodge is a superior and unforgettable experience.
Location of Belmond Sanctuary Lodge
Belmond Sanctuary Lodge
Carretera Hiram Bingham Km 7.5 Cusco
5184
Machu Picchu, Peru
Nearest Airport: CUZ
Amenities for Belmond Sanctuary Lodge
General Information
31 Guest Rooms
Dining
19 Restaurants
4 Bars
Interests
Culture & Arts
Summer Getaways
Reviews for Belmond Sanctuary Lodge
---
Stayed for one night with a travel group. We arrived around noon, headed to the site, then came back for dinner. They had a Pisco tasting at the bar in the evening. Dinner and Breakfast were great. The rooms are a little small but if you hike around Machu Picchu you are to tired to notice, the hot shower is all you need. Gate to Machu Picchu is just outside the door so you can get up early and visit the site again at 6am.
Beth C - Baltimore, Maryland
---
The staff is super friendly and attentive. The Pisco tasting and sour making lessons were so much fun. The potato lesson was informative too. The meals were amazing and the room was comfy with our own deck. The views from the property make this the best play to stay in Machu Picchu.
Adnana_Mendieta - Lake Elsinore, California
---
with about 40 rooms it's a pretty small hotel - as are the rooms, etc., however, the advantage of being right at the entrance gate, not having to hassle with the bus early in the morning and tons of people who want to be there at sunrise ... this place cannot be beat. Loved the room (with view of the MP entrance gate); the bathroom was a bit cold. Most people seem to leave the park around 2PM. it's a perfect time to enter MP. If the weather permits you might consider hiking the Sunrise Trail after breakfast or go back into the park. We had very good food for breakfast, lunch and dinner. No complaints. The staff was friendly, prompt and helpful. the bus stops right at the front door of the hotel and runs continuously during daylight hours. I don't think that you can get back down at night. It's an incredibly curvy road. Yes, there are stairs which will no doubt be slippery when wet and wet it's there a lot. Walking would be insane. No lights
Marion W - Seattle, Washington
---
A trip to MP had been on our list for years and every time we looked into it we checked the price of Sanctuary Lodge, every time it seemed to be a few hundred $ more than we could justify. This year it all worked out, we found lower prices during low (rainy but not too much) season and discovered we could book using our travel points. The lodge is nice enough (we were upgraded to a mountain view room which was super quiet and looked out onto the gardens), definitely not worth the price in itself but the location and the ease of access are totally worth it. The staff was very helpful and tried in every way to smooth little glitches (the heat in our room didn't work and, since we only found out in the evening we said we were ok with it. Everyone seemed concerned asking if we wanted space heaters etc. We found our breakfast was comped in the am). A few things to keep in mind: the only translation to the lodge is via the regular MP buses (check their schedule). The lodge may offer private transfer but it's very expensive. There is staff from the lodge at the train station that will collect your luggage and bring it up when you arrive and back down when you leave. They take the luggage on their supply truck so it goes when it goes. Make sure you have essentials (MP tickets etc.) on you when you arrive and let them know what train you are on when you leave. The food is good but, of course pricey. There was no a la carte option for breakfast during our stay, only a very overpriced package for $32 per person. The pisco tasting was informative and fun. However you do it have a wonderful time at Machu Picchu, it's spectacular!
---
Do not book with this hotel if you need to arrive in the evening or later. Buyer beware that there is no transportation up the mountain after the buses run for tourists. The only way up the mountain after that, is to walk (with your luggage). Google says it will take you 4 hours for that trek from the train station to the hotel, and that walk (uphill hike) will most likely be spent in the dark. My train was arriving at 7 pm and I found out less than 24 hours after my booking, that the buses were not going up the mountain after 4, and that is the ONLY possible transportation through this "park". I tried to cancel my reservation for the one night I booked as soon as I found out, which was over a month away from our trip. I was told to change my itinerary (with husband and friends) or to think of the uphill hike as an adventure - No refund to be had after card was run. Strict cancellation policy, for everyone. No exceptions. Not a friendly business, in my humble opinion. Many other beautiful accommodations are readily available that don't have this accessibility issue.
Elizabeth360_360 - Wheat Ridge, Colorado
---