Please select your dates to see prices:
---
Belmond Sanctuary Lodge in Machu Picchu, Peru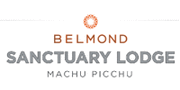 Machu Picchu is truly a must-see, must-experience destination. Steeped in history and located high in the Peruvian Andes, there is only one hotel located within walking distance of the ancient Inca citadel - Machu Picchu Sanctuary Lodge by Orient-Express. With just 29 rooms and a pair of suites, and the most spectacular mountain views, the lodge offers accommodations that feature classic appointments and modern amenities alike - from mini bars and cable television, to direct telephone access and bottled water. As wonderful as Machu Picchu Sanctuary Lodge is, it plays only a supporting role in its stunning surroundings. One of the world's most breathtaking sites, Machu Picchu is a sacred and magical place.
The lodge enchants its every guest, boasting interior gardens that flutter with colorful birds seeking out the abundance of native flora. A team of fine chefs work behind kitchen doors to create a menu of international and Andean specialties that are served in the inviting Tampu Restaurant Bar. For lunch enjoy a feast for all senses at Tinkuy Buffet Restaurant, or choose to dine in with all-day room service. Machu Picchu, better known as the Lost City of the Incas, uncovers an almost forgotten culture that has been preserved through its architecture and recovered relics. Blessed as a UNESCO World Heritage Site, you can hike to the ruins and time travel to a society that no longer exists. Walk 15 minutes to soak in natural thermal baths warmed by the layers of the earth, or explore the lush jungle and its many treasures. The perfect base to discover all that this destination offers, Machu Picchu Sanctuary Lodge is a superior and unforgettable experience.
Location of Belmond Sanctuary Lodge
Belmond Sanctuary Lodge
Carretera Hiram Bingham Km 7.5 Cusco
5184
Machu Picchu, Peru
Nearest Airport: CUZ
Amenities for Belmond Sanctuary Lodge
General Information
31 Guest Rooms
Dining
19 Restaurants
4 Bars
Interests
Culture & Arts
Summer Getaways
Reviews for Belmond Sanctuary Lodge
---
Would have rated higher but wifi did not work in our room and had to take a cold shower as there was no hot water. Food was really good at all meals. Bartender was entertaining. Wait staff were very attentive . Rooms are pretty small but well equipped and bed was very comfortable. Overall up to Belmond high standards and you can not beat the location.
---
I recently visited Belmond sanctuary lodge and it is an incredible place, the location, the place, the people working there make of this trip something unforgettable! Angelo from the front desk welcome us and helped us with the machu picchu tickets entrance and resolve all our questions. we loved the food at the restaurant our server was Guido that answer all the questions about the menu. Also the live inka music was amazing. thank you to Rodrigo, Karina and Erika for helping with the reservation.
migu3l11 - Santa Barbara, California
---
Stayed for one night with a travel group. We arrived around noon, headed to the site, then came back for dinner. They had a Pisco tasting at the bar in the evening. Dinner and Breakfast were great. The rooms are a little small but if you hike around Machu Picchu you are to tired to notice, the hot shower is all you need. Gate to Machu Picchu is just outside the door so you can get up early and visit the site again at 6am.
Beth C - Baltimore, Maryland
---
The staff is super friendly and attentive. The Pisco tasting and sour making lessons were so much fun. The potato lesson was informative too. The meals were amazing and the room was comfy with our own deck. The views from the property make this the best play to stay in Machu Picchu.
Adnana_Mendieta - Lake Elsinore, California
---
with about 40 rooms it's a pretty small hotel - as are the rooms, etc., however, the advantage of being right at the entrance gate, not having to hassle with the bus early in the morning and tons of people who want to be there at sunrise ... this place cannot be beat. Loved the room (with view of the MP entrance gate); the bathroom was a bit cold. Most people seem to leave the park around 2PM. it's a perfect time to enter MP. If the weather permits you might consider hiking the Sunrise Trail after breakfast or go back into the park. We had very good food for breakfast, lunch and dinner. No complaints. The staff was friendly, prompt and helpful. the bus stops right at the front door of the hotel and runs continuously during daylight hours. I don't think that you can get back down at night. It's an incredibly curvy road. Yes, there are stairs which will no doubt be slippery when wet and wet it's there a lot. Walking would be insane. No lights
Marion W - Seattle, Washington
---