Tell us how much you want to pay per night for your stay at this hotel. Only you will see your offer and you'll find out instantly if it is accepted.
Number of nights left at auction prices: 17
Room: King Guest Room
Included: 9.50% Tax.
Not Included: Any additional applicable taxes, surcharges and fees are payable to the hotel directly. $49 Daily Resort Fee
How it works
You can make up to three offers for your stay date_in to date_out.
Valid Travel Dates: Apr 12, 2018 - Dec 29, 2018. Travel must be completed by

Dec 29, 2018

or will be forfeited. No extensions will be offered.
Minimum of 2 consecutive nights
Hotel stay is for single/double occupancy, subject to specific inventory availability for stated room category and valid for room-only accommodations (unless otherwise noted).
Reservations must be made through Preferred Hotels & Resorts Redemption Desk only. Please do not contact the hotel directly.
Reservations are not confirmed until a confirmation number has been issued by Preferred Hotels & Resorts.
Auction hotel stay is non-refundable and cannot be combined with any other offers.
Your offer was low but close!
Would you be willing to pay $ per night?
You already made an offer on this hotel which was accepted. If you want to make another offer for this hotel, you may do so after 48 hours. If you have questions, please visit our support area here.
Or book now on one of these sites:
Please select your dates to see prices:
---
Brasada Ranch in Powell Butte, Oregon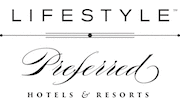 Escape to a land of unbridled beauty and pristine American wilderness at Brasada Ranch. Located northeast of Bend, Oregon, this 1,800-acre award-winning resort offers everything imaginable in the way of recreation and relaxation, all with views over the Central Oregon high desert and Cascade Mountains. A part of the Lifestyle collection by Preferred Hotels & Resorts it offers rustic yet elegant accommodations which are set in suites and cabins, with a variety of size and amenity options. Ranch House Lodge Suites are perfect for couples, with spacious layouts - none less than 500 square feet - that feature fireplaces, marble bathrooms, king beds, and oversize private terraces. Stay connected with iPod docks, high definition televisions, and wireless internet, and indulge in the Sage Canyon Cabins, which feature one to four bedrooms, gourmet kitchens, living rooms with surround sound entertainment systems, and full dining areas. Spend an evening stargazing or an afternoon bird watching from the cabins' wraparound decks, and take in the scenic splendor that is Brasada Ranch.
The central Ranch House and 17,000-square-foot Athletic Center host two seasonal outdoor pools with a water slide and lazy river, as well as five year-round hot tubs. Brasada Ranch goes above and beyond to help you arrange any and every activity during your stay, many of which can be done on or starting from the resort grounds. A fleet of bicycles are available for rent, and the equestrian center offers trail riding experiences and riding instruction for all skill levels and ages. The 18-hole Brasada Canyons Golf Course is an excellent way to relish in the panoramic views of the surrounding landscape, all while playing challenging and well-designed holes in a destination that enjoys 300 days of sunshine a year. Hit the rivers for fly fishing and whitewater rafting, or explore the hiking and running trails that wind over the prettiest parts of the land. Or perhaps you prefer to stay in - visit Spa Brasada for a treatment and spend the day enjoying the spa amenities including private pool, hot tub, relaxation and steam rooms. With all that activity your appetite will surely be whet, and Brasada Ranch offers a range of restaurants to make your dining experience a true pleasure. Range Restaurant & Bar is all about food with a view, with picture windows looking over the Three Sisters, Broken Top, and Mount Jefferson peaks, and intimate all-day dining is offered at Ranch House Restaurant. Do it all, have it all, and know you are getting the very best of everything, at Brasada Ranch.
Location of Brasada Ranch
Brasada Ranch
16986 SW Brasada Ranch Road
97753
Powell Butte, Oregon
Nearest Airport: RDM
Amenities for Brasada Ranch
General Information
Pet Friendly
Dining
Poolside Dining
Outdoor Dining
Bar
Snack Bar
Spa Cuisine
Pool Wait Service
On-Site Amenities
Spa on Property
Complimentary Newspaper
Hiking Trails
Gift Shop
Fitness Center
WiFi
Game Room
Bicycle Rental
Tennis Courts
Lazy River
Fishing Pond
Lap Pool
Sun Deck
Outdoor Whirlpools
Jogging Path
18-Hole Golf Course
Equestrian Center
Indoor Jacuzzi
In-Room Amenities
Fireplaces
Iron/Ironing Boards
Flat-Screen Televisions
Luxury Bath Amenities
Activities
Bicycling
Excursions
Fishing
Hiking
Tennis
Pilates
Mountain Biking
Stargazing
Nature Walks
Yoga
Fly Fishing
White Water River Rafting
Golf Lessons
Basketball
Helicopter Tours
River Rafting
Fitness Classes
Wildlife Viewing
Table Tennis
Rock Climbing
Bird Watching
Trail Riding
Volleyball
Snowshoeing
Sightseeing
Horseback Riding
Golf
Aqua Fitness
Nature Hikes
Family
Kids Pool
Kids Club
Arts & Crafts
Nearby
Restaurants
Golf
Parks
Interests
Active & Adventure
Family
Golf
Lodges & Ranches
Spa & Wellness
Summer Getaways
Winter Getaways
Reviews for Brasada Ranch
---
Brasada Ranch does an amazing job of providing upscale service with a down-to-earth attitude. The property is a quietly luxurious retreat, with every amenity, but in a perfectly laid-back, Central Oregon way. While the indoor spaces are elegant and inviting, Brasada provides a seamless connection with the outdoors, including an array of activities including horseback riding, whitewater rafting, skiing, golfing, mountain biking and culinary tours. The staff is professional, attentive and genuine.
SunCountryBend - Bend, Oregon
---
Absolutely amazing trip! Planning a trip for 8 people with specific requests and dogs can be a challenge but the personal service we received from Norm (GM), Kacy (Rec Mgr), Julie (Director of Restaurants), Kyle (PGA Golf Pro), and Ellen (Front Desk) was impeccable. The group had actually planned to explore Bend one evening but everyone had such amazing food and company on the resort property we never left. We enjoyed wonderful views, meals, wine, helicopter rides, golf, and relaxation. Thank you all so much and we hope the personal touch never leaves Brasada Ranch.
---
Several family members met there in February for long weekend. We had a 4 bedroom cabin which was perfect for the eight of us. The cabin was very sound proof we couldn't hear anything from one room to the other. The kitchen was set up perfectly for us cooking big batches of food for the crowd. Several of us used the spa for massages, the spa was very nice. The food at the ranch House was also very good, we had to try the s'mores, yummmm. I highly recommend Brasada ranch for family gatherings. To top it all off the views were absolutely breathtaking, specially when the stars came out at night.
jsmithbrock - Jacksonville, Florida
---
We stayed in one of the cabins at Brasada Ranch, and it was lovely. The cabin itself is very comfortable and the hot tub gave us a great place to relax after a day fishing. Check-in was easy and the staff were always pleasant and helpful. We didn't have a chance to use the golf course or any of the other amenities, but they look very appealing. This would make a great place for a family reunion. We look forward to returning!
Karen B - Seattle, Washington
---
Let me start off by saying Brasada Ranch is visually stunning. The setting is spectacular. The land is rustic with amazing views of the Cascades. We stayed in the Ranch House in a spacious suite. The staff at check in and in the activity center were friendly & attentive. We had massages & everyone in the spa was wonderful. We had a couple of issues with our room. Nothing big, just things that I would have not expected from a resort of this caliber. The only outlet in the bathroom did not work. I had to dry my hair in the entryway of the suite. The shower head sprayed at random angles (maybe it was clogged), which made it hard to rinse off. There wasn't a safe in the room. We got a map of the trails on the grounds from the front desk. We attempted a 3.5 mile trail after dinner. Mid way through, the path just ended. We had no idea where to go. After almost 2 hours and 6.2 miles, we made it back to the Ranch House. It turns out there are new streets that are not on the trail map. It hadn't been updated. Again, nothing big, but small details were missed. Had these been the only things, I would have had no problem giving the resort a 4 out of 5. BUT (you knew that was coming, right?) I have to give it a 3 because of our experiences at the Ranch House restaurant. We ate there when we first arrived, not realizing it was the only dining option available this time of year. The food was fine, but thats about all I can say about it. We ordered a dish that was missing an ingredient when it was brought to our table. When we asked about it, our server said they don't make it like that anymore. Okay, no big deal. We ordered breakfast from there the next morning. I chose pancakes, mainly because they had apples & walnuts on top. When my husband brought it to the room, there were just 2 pancakes in a to go box. No apples or walnuts. Not even butter. Guess what? They don't make it that way anymore. How about changing the menu or telling guests that when they order? The final nail in the coffin was on our last morning there, we again ordered breakfast to take back to our room. This time we double checked everything & made sure all of the items listed actually came with the meal. This time the food was good! No issues until we reviewed our bill at check out. We had been charged $50 for 2 oatmeals and a croissant sandwich. When my husband questioned it, the girl at the desk said the restaurant must have "keyed something in wrong". Our actual bill was $27. I am not sure how pressing the wrong button resulted in a $23 overcharge, but apparently it did. Bottom line, I would stay here again because of how gorgeous the resort was. I would avoid the Ranch House restaurant at all costs though, even if it were the only place to eat.
---