There are no rooms available for this property, at this time.
---
HF Bar Ranch in Saddlestring, WY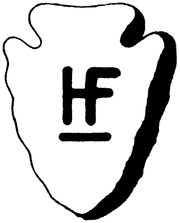 Nestled in the foothills of Wyoming's Big Horn Mountains, in a land of murmuring creeks and flowing plains, the HF Bar Ranch welcomes you to escape to the rustic beauty of the classic American countryside. Along the banks of Rock Creek, this working cattle ranch doubles as the nation's second oldest guest ranch, and offers charming log cabins that emanate the warmth and style of the Old West. Oversized picture windows in the spacious living rooms offer breathtaking views of the mountains, while a large brick fireplace completes the cozy, intimate setting. Plush Persian rugs lay atop the rich pine floors that lead out to your own private porch, where an old-fashioned ice box offers a refreshingly chilled drink on a sunny day. In the evening, wrap yourself in the heritage-style quilt that covers the beautiful beds made from locally grown timber. With all the comforts of the home, and acres of nature's backyard waiting to be explored, discover the joys of HF Bar Ranch, and create memories you will cherish forever.
Once the Ranch Bell clangs, make your way to the Dining Room for a hearty ranch-style breakfast before setting out to explore the gorgeous country terrain. Try your line at fly-fishing along Rock Creek's calm waters; whether you are a beginner or professional angler, resident fishing experts and guides are available courtesy of the Rock Creek Anglers to show you the ropes and reels. Make sure to bring your camera, you may need proof that you caught one who was that big! Whether you choose to ride, hike, fish, or set your targets on sporting clay shooting, HF Bar Ranch perfects the notion of down home hospitality with expert instruction to help guide your way. For those members of the family who prefer to leave the fishing to the experts, nearby Sheridan offers charming shops and local art galleries to entertain. Or, golfers may perfect their backswing against the picturesque backdrop of the Buffalo Golf Course or the stunning greens of Sheridan's Powderhorn Country Club. Back at the ranch, unwind with yoga and massage therapy sessions, then settle into the night with a rustic gourmet dinner shared with friends and family at the Dining Room. With the moon shining brilliantly overhead, and the mountains illuminated as if by magic, drift off to sleep in the warm, homey comforts of HF Bar Ranch.
Location of HF Bar Ranch
HF Bar Ranch
1301 Rock Creek Rd.
82840
Saddlestring, WY
Nearest Airport: BIL, SHR
Amenities for HF Bar Ranch
Dining
Outdoor Dining
Snack Bar
Dining Room
Picnics
On-Site Amenities
Housekeeping Service
Walking Trails
Outdoor Pool
Horse Stables
Car Rental
Barbeque Area
Jogging Path
Complimentary WiFi
In-Room Amenities
Turndown Service
Fireplaces
No Televisions or Telephones
Coffee & Tea Facilities
En-Suite Bathrooms
Private Porches
Activities
Hiking
Nature Walks
Yoga
Fly Fishing
Trail Riding
Horseback Riding
Sporting Clay Shooting
Family
Children's Programs
Cribs
Babysitting
Children's Menus
Arts & Crafts
Pool Toys
Nearby
Historic Sites
Museums
Golf
Interests
Active & Adventure
All Inclusive
Family
Honeymoons & Romance
Lodges & Ranches