Please select your dates to see prices:
---
Lodge at Sedona in Sedona, Arizona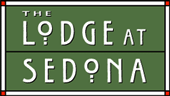 Recently named by Condé Nast Traveler as one of the world's most beautiful cities, the red rocks and desert landscape that make up Sedona are truly spectacular. Believed to have spiritual significance, travelers have sought out this Arizona sanctuary for its earthy serenity, unique vistas, and creative energy. On two beautifully manicured acres, Lodge at Sedona is an oasis in a desert. In a beautiful arts and crafts style building, guests of the lodge are pampered and secluded, surrounded by the drama of nature and the comforts of an award-winning inn. Amidst the canyons and landscape formations of the Southwest, find a retreat in Lodge at Sedona.
Due to a vibrant artist colony, Sedona offers hundreds of galleries to explore. Find cuisine from all over the world in sidewalk cafés and five-star restaurants, and boutiques with an eclectic mix of Southwestern style on the bustling main street. Or step outside town into the silence and majesty of the surrounding desert. Hike Cathedral Rock, Broken Arrow and Bell Rock for awe-inspiring views. Back at the lodge, relax and recount your adventures in one of the cozy fireside lounges. Romantic four-poster beds dominate the artfully designed and decorated suites for a sense of true serenity. Step outside onto your private terrace to take in the breathtaking desert views and landscaped gardens. A delectable gourmet breakfast is served daily to prepare you for your desert excursions. In a place known for its dramatic landscape, find tranquility at Lodge at Sedona.
Location of Lodge at Sedona
Lodge at Sedona
125 Kallof Place
86336
Sedona, Arizona
Nearest Airport: SDX
Amenities for Lodge at Sedona
General Information
14 Guest Rooms
Pet Friendly
Only 12+ Years Permitted
On-Site Amenities
Concierge
WiFi
Complimentary Parking
In-Room Spa Services
In-Room Amenities
Air Conditioning
Bathrobes
Hair Dryers
Televisions
Whirlpool Bathtubs
Luxury Linens
Luxury Bath Amenities
En-Suite Bathrooms
Activities
Bicycling
Hiking
Nearby
Shopping
Restaurants
Interests
Lodges & Ranches
Summer Getaways
Reviews for Lodge at Sedona
---
I came here to heal, and they had everything from; naturopaths, healing good, devoted staff, peaceful setting, comforting rooms, educational films, classes, healing food, spiritual classes, and much more. I will be back.
---
I came to the Lodge from Canada for a much needed rest. I have had an incredible learning curve in regards to nutrition and to obtain the tools to learn about what our bodies need to fight degenerative disease. The staff are all amazing, talented caring individuals. I would recommend anyone who needs a break from life come here and guarantee you'll be blessed with this life changing opportunity.
---
I stayed for a month at the Lodge at Sedona doing a water fast and enjoyed the experience. The rooms were cosy and well heated, the garden well maintained, food delicious and the stuff very friendly and supportive. My dogs loved it too! :-)
---
Get ready for a long one. My wife and I decided to visit Sedona, Arizona to celebrate our anniversary, which is New Year's Day. We have recently rescued our 2nd "puppy", a very lovey 9 year old Miniture Poodle, so we shopped the internet for a pet friendly place so that we could take our Daisy and Dolly along. We found The Lodge at Sedona. The website describes "The Lodge" as " A Luxury Bed & Breakfast Inn". "Experience secluded, rustic elegance..." The photography on the website is excellent and enhance the appearance of everything. Well, I guess we are all entitled to our own opinions of "Luxury" and what may be considered to be "Rustic" by some might be described by others as "old". The fee for 2 nine pound dogs was $60.00 per night but the place is "Luxury", right? When speaking with The Lodge to arrange our visit we were even asked if our puppies had any food allergies as the chef would be preparing their breakfasts in the mornings. More about that later. We also booked two massages. Our debit card was charged, in two debits to our account, the full amount of $ 1,000.14 for 2 nights for 2 adults.2 small dogs and 2 massages. Well, I could go on but will try to be brief. Our "Star Gazer Suite" was barely big enough for a king bed with 2 chairs and a recessed dresser. The bathroom was very very "rustic". The "Jaccuzi " tub looked like something out of the late 60s. The recesses around the "jets" were permanently discolored yellow. The TV was about a 20" Daewoo! I don't know when the last time I saw a Daewoo TV was! There was dust on the floors and cobwebs hanging from the ceiling. We talked with the guest in the "suite" next to ours and she also complained about the cleanliness to us. After considering the size of our room, we decided that there wasn't enough room for a massage table in our room, let alone room for a massage therapist to move around it. We asked if there was some other option and we were told only a non- heated TP tent like structure. That was just not acceptable. We asked to cancel the massages and were told that there would not be a problem. We even offered to pay a cancellation charge if there was one, even though the cancellation was due to the size of our room. We were once again told there was no problem. Keeping in mind that the total for all services had been charged to our account, we monitored our account for a week for the refund to show up. When we called The Lodge to inquire about when we should expect it, we were told that there would not be a refund and they would credit our account for our next visit. When we let them know that there would not be a next visit they electronically sent us a gift certificate for 2 massages, that we paid $ 230.00 for, and they will never be used. We have been to many "Luxury" Bed and Breakfasts. They all offered some choices for breakfast, The Lodge has a preset breakfast, and honestly, not as portrayed in the website at all. It was vegetarian or vegan, I'm not sure which. The other B&Bs always provided cookies, cake, snacks and even complimentary wine in the afternoon. I must mention that the staff was excellent, friendly and helpful. It is too bad that they are trying to sell an empty matchbook. Not even a view! Oh yeah, the chef prepared doggie breakfasts were both cold scrambled eggs. The Lodge at Sedona was a big disappointment and even turned into a rip off for the massages. Two big thumbs down from both of us...
---
We thoroughly enjoyed our stay at The Lodge at Sedona! It is tucked away behind the busy streets of Sedona in a completely secluded and quiet area. The grounds are expansive and incredibly relaxing. The room was a perfect spot to relax and enjoy the company of those you are traveling with. Most impressive was the morning breakfast! The chefs at The Lodge are extremely talented. We stayed for two nights and both breakfasts were two of our favorite meals while on our trip. Also, don't let the "vegetarian breakfast" dissuade anyone... My husband is close to carnivorous, but really enjoyed the breakfast too! Also, Leah who works there is WONDERFUL!!!!! She really helped make our stay enjoyable.
---