Please select your dates to see prices:
---
Laguna Lodge Eco-Resort & Nature Reserve in Soloa, Guatemala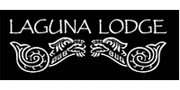 The eruption of green tourism is most evident at Laguna Lodge Eco-Resort & Nature Reserve, located in a lush region of Guatamala. Built from volcanic stone and textured adobe and palms, this eco-chic retreat is nestled along placid shores in Lake Atitlan National Park and features just seven intimate suites. Each guest abode has an indigenous feel with roomy beds crafted from chunky woods, warm hues that cling to walls, and ornate chandeliers suspended from overhead. Woven textiles and rustic touches complete the eclectic tapestry. Not only can you enjoy a massage and a warm Jacuzzi, but the resort also offers enrichment opportunities such as Spanish lessons and water sports.
Zotz, the intimate restaurant housed on-premises, features outstanding lakeside views with a menu of regional favorites to be enjoyed by candlelight. On chilly evenings a cozy ambiance is ignited by the massive fireplace crafted from river stone and jasper. The sultry Lava Bar oozes with character, and offers a selection of fine wines, beer and spirits including a signature cocktail mixture made with white rum. The zen-like spa is designed to relax and rejuvenate, or you can choose to be more adventurous with activities such as cliff jumping. Enjoy an invigorating swim in the plunge pool or admire the abundance of flora belonging to this incredible region. Mayan highlands conceal a labyrinth of hiking trails where you may stumble across some long-lost artifact. Inhale the fresh air in this remote part of the world, or try to spot some mojarra from the shore, a fish native to the surrounding lake. Life proves to be naturally good at Laguna Lodge Eco-Resort & Nature Reserve.
Location of Laguna Lodge Eco-Resort & Nature Reserve
Laguna Lodge Eco-Resort & Nature Reserve
1 Tzantizotz Santa Cruz La Laguna, Lake Atitlan
Soloa, Guatemala
Nearest Airport: AQB
Amenities for Laguna Lodge Eco-Resort & Nature Reserve
General Information
80 Guest Rooms
Dining
Restaurant
Bar
Room Service
Organic Cuisine
Afternoon Tea
On-Site Amenities
Concierge
Spa on Property
WiFi
Sauna
24-Hour Front Desk
Outdoor Whirlpool
Sun Deck
In-Room Amenities
Bathrobes
Marble Bathrooms
Luxury Linens
Individually Designed Rooms
En-Suite Bathrooms
Activities
Hiking
Kayaking
Snorkeling
Canoeing
Nature Walks
Rappelling
Rock Climbing
Bird Watching
Language Classes
Interests
Active & Adventure
Eco Friendly Luxury Vacations
Lodges & Ranches
Pack For A Purpose
Summer Getaways
Reviews for Laguna Lodge Eco-Resort & Nature Reserve
---
Everything its great! The views, the service, the place is so peaceful, the food is delicious! Definitely it is a place tu visit! The rooms are ver spacious and comfortable. Lake Atitlan is one of the greatest places in Guatemala.
RaquelitaCastillo - Guatmela
---
My wife and I spent 4 nights at the Laguna Lodge and it was a wonderful experience. The management speaks Spanish and their native language, but very little English. They were very accommodating and understanding with our broken Spanish, so I would advise to brush up on your Spanish before arriving to make your experience more enjoyable. We booked our trip directly with the lodge with a voucher purchased on the Clymb.com. Upon arrival we were welcomed with great hospitality. We unexpectedly had our room upgraded as well which was a nice surprise. The vegetarian food at the Lodge was tasty, but fairly expensive. This was not a deal breaker for us as we ate lunch and dinner at other places around the lake to expand on our adventure. There is a scenic walking path from the lodge to Santa Cruz and the private boats could be hailed easily from the dock at the lodge. The beds were comfortable and the rooms were clean. We overheard patrons at other resorts/hotels talking about scorpions and spiders, but we never found any in our room.
theharr - Fort Collins, Colorado
---
This is a lovely place to stay and spend a few days at Lake Atitlan. The views from your room are out over the lake and with an outside area you can sit and watch the view. There is a small swimming pool you can use if you want. The staff were very friendly and helpful and it was nice that you could get plenty of filtered water to drink without having to use plastic bottles. A reasonably stocked bar is there and a nice restaurant although it only serves vegetarian food. Being a meat eater I was a bit worried about this but have to say the meals were all very tasty. The room was a good size and the bed very comfortable. This is a small, quiet hotel and great if you want some peace and quiet. You can walk up the hills behind the hotel but be warned, this is quite a strenuous hike and not one for the faint-hearted - make sure you take plenty to drink.
David C - Buckfastleigh, United Kingdom
---
What a hidden paradise this place is. Waking up to the beautiful views of the lake and volcanoes is something else! The room was incredible, the food (all vegetarian) was delicious, and the staff were some of the kindest and nicest that I encountered on my trip. Having the lodge on a nature reserve is also a huge plus. The hike up and around when you get to end and relax in the hammocks is well worth it.
---
I loved the room, the magnificent setting and the very pleasant and helpful staff. I also had one of the best massages of my life one afternoon, Be sure to request! My only negative was the quality of the food. Except for breakfast, everything tasted the same.
ellen_solms - Philadelphia, Pennsylvania
---