Please select your dates to see prices:
---
Laguna Lodge Eco-Resort & Nature Reserve in Soloa, Guatemala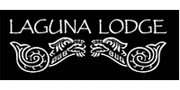 The eruption of green tourism is most evident at Laguna Lodge Eco-Resort & Nature Reserve, located in a lush region of Guatamala. Built from volcanic stone and textured adobe and palms, this eco-chic retreat is nestled along placid shores in Lake Atitlan National Park and features just seven intimate suites. Each guest abode has an indigenous feel with roomy beds crafted from chunky woods, warm hues that cling to walls, and ornate chandeliers suspended from overhead. Woven textiles and rustic touches complete the eclectic tapestry. Not only can you enjoy a massage and a warm Jacuzzi, but the resort also offers enrichment opportunities such as Spanish lessons and water sports.
Zotz, the intimate restaurant housed on-premises, features outstanding lakeside views with a menu of regional favorites to be enjoyed by candlelight. On chilly evenings a cozy ambiance is ignited by the massive fireplace crafted from river stone and jasper. The sultry Lava Bar oozes with character, and offers a selection of fine wines, beer and spirits including a signature cocktail mixture made with white rum. The zen-like spa is designed to relax and rejuvenate, or you can choose to be more adventurous with activities such as cliff jumping. Enjoy an invigorating swim in the plunge pool or admire the abundance of flora belonging to this incredible region. Mayan highlands conceal a labyrinth of hiking trails where you may stumble across some long-lost artifact. Inhale the fresh air in this remote part of the world, or try to spot some mojarra from the shore, a fish native to the surrounding lake. Life proves to be naturally good at Laguna Lodge Eco-Resort & Nature Reserve.
Location of Laguna Lodge Eco-Resort & Nature Reserve
Laguna Lodge Eco-Resort & Nature Reserve
1 Tzantizotz Santa Cruz La Laguna, Lake Atitlan
Soloa, Guatemala
Nearest Airport: AQB
Amenities for Laguna Lodge Eco-Resort & Nature Reserve
General Information
80 Guest Rooms
Dining
Restaurant
Bar
Room Service
Organic Cuisine
Afternoon Tea
On-Site Amenities
Concierge
Spa on Property
WiFi
Sauna
24-Hour Front Desk
Outdoor Whirlpool
Sun Deck
In-Room Amenities
Bathrobes
Marble Bathrooms
Luxury Linens
Individually Designed Rooms
En-Suite Bathrooms
Activities
Hiking
Kayaking
Snorkeling
Canoeing
Nature Walks
Rappelling
Rock Climbing
Bird Watching
Language Classes
Interests
Active & Adventure
Eco Friendly Luxury Vacations
Lodges & Ranches
Pack For A Purpose
Summer Getaways
Reviews for Laguna Lodge Eco-Resort & Nature Reserve
---
What can I say- Laguna Lodge is absolutely BEAUTIFUL!! Pictures do not do the lakes' and volcanoes any justice, as per their beauty and grandiosity! The lodge is gorgeous, too, with views in every direction, a roaring fireplace at night, candle lit dinners, and open air hallways, library, restaurant, "afternoon tea/happy hour" lounge, etc. Firstly, it is an eco lodge, so have your expectations for an eco lodge. Wifi was great most of the times and poor at others. There was hot water in the showers, but took a few minutes to warm up, etc.... I didn't even look to see if there was air conditioning, as even on the hottest days (85 degrees), it became very chilly every night! Rooms- we were on the ground, left (if facing the lake). It was the cheapest room, but was gorgeous! Large bathroom (double sinks), fresh flowers, beautiful local flair for the decor, stunning view, bathrobes provided as well as shampoo, soap, conditioners! Pitchers of filtered water provided daily, in-room. There was kayaking, which was perfect for morning when the lake had calm waters (the afternoons were consistently choppy!). There were hikes and activities coordinated at the resort, but we booked with another provider, for costs mostly, as the hotel was a little pricey. We did book the hot tub spa, which was glorious at night under the stars, however, they did forget about it initially and had to scramble to set it up. That being said, once they realized the mistake, we only had to wait about 5-10 minutes, and it was so worth it! The lodge is very accessible to Panajachel- about a 10 minute boat ride. Maybe a bit more if choppy. Easy and cheap boat taxi, or, the hotel can bring you in their boat for a fee. It is more expensive to go with the hotel (I think $27 for two people), but that is because it is a private service. The hotel also has a late night boat service up until 10pm if you want to stay in Panajachel for some drinks, or a dinner that extends past the 7:30 last boat out of Pana.. One warning, and I say this as someone who is NOT AT ALL a paranoid traveller- the docks at Panajachel had some unsavory people lurking at it at that hour. We arrived 15 minutes before our 9:30pm pick up, and those 15 minutes felt like an eternity. The docks were deserted of the daytime hustle and bustle, had no security, no people around, and was not well lit. We were harassed by an aggressive mentally ill man, and ALSO saw a robbery take place right in front of us. Long 15 minutes, indeed! I would highly recommend that people skip the late night boat, OR, the hotel boat come early such that guests can just scoot right onto the boat during pickup without any wait time. NOT the hotels fault, as our boat driver came right on time, but just a warning to those who might consider the idea. Either skip the boat, or come a few minutes late and have the boat already waiting for you. To be noted, that at no other point was safety a concern- the people of Lake Atitlan were WONDERFUL, in all areas and towns! Indeed, they were some of the nicest people we have met in our travels. The pool was small, but clean with a killer view. Perfect to sit in to have a drink and relax, as there are seats and a table in the pool! The pools temperature was perfect to cool off in the hot sun! The food was delicious- especially breakfast! Fantastic coffee!! At dinner, I enjoyed the a la carte menu more than the set menu (the Gnocchi was divine!), but were sad not to know about the a la carte until the last night. The cocktails made were perfect every time, and there was a decent wine list. The service was fine- not in a hurry but not lagging, either. The restaurant was empty a lot of the times when we entered, but once they notice you are there, you have their full attention. VERY nice people across the board! The one thing I will say, is that Laguna seems understaffed. For instance, our waiter was responsible for the dining room full of people, but also fetching towels and drinks down at the pool. Our dinner waiter one night, was the one that was sent to fix up the spa tub. He was literally sprinting everywhere to make sure his dinner guests were accommodated, while also serving us for the spa. I felt bad for him and told him to take his time. Another person was serving us breakfast one morning, then I saw him in mid-breakfast carrying peoples luggage and taking them away on the boat. It was crazy! Thus, the service is a little slow, but through no fault of the staff, who were busting their behinds to do as many jobs as they could. Laguna could stand to hire a couple more people, though, and give them distinct roles and tasks. Super minor things aside: I would recommend Laguna to everyone! You will not regret it! It is beautiful and the people there are truly amazing!
Kelly B - New York City, New York
---
My wife and I spent 3 nights at Laguna Lodge as part of a week long adventure in Guatemala that the lodge played a key role in helping us arrange. We booked a modified version of their 'mayan experience' package, shortening the trip and refocusing everything on Antigua, Tikal and Lake Atitlán specifically. I worked with them 100% through email, never actually speaking to anyone, many months in advance, and then paying for everything through paypal. Even as someone who works in technology it was a little bit of an unnerving experience. Here's the thing -- everything went according to plan. It was actually quite amazing. We'd get off a plane, boat or van and there'd be someone waiting to whisk us away. Everything was like clockwork and it was an AMAZING trip. We felt like we had the best hotel accommodations (La Lancha near Tikal is unbelievable) and the best tour guides (Carlos Vivar @ Titkal!) every where we went. At no point did we feel confused about where to go and at no point did we feel unsafe while in Guatemala. The lodge itself is a unique and creative space. The views are out of this world and the food is excellent. My wife and I greatly appreciate the dedication and focus on sustainability. I really don't feel that we made many, or any, compromises by staying at an 'eco-lodge.' We also grabbed a massage the night before we left, and it was fantastic. We would have probably gotten one earlier but honestly, we didn't even think of it. I'm not sure if we even realized they had a spa. And that's kinda the minor downside at Laguna. There's some rough edges around service that could be easily fixed. When we checked in, it'd be beneficial to the hotel to let guests know what services are available. When we're sitting out on the dock, staff could totally hit us up for drink orders and increase our spend (and save us the trip to the bar). Little hospitality details here and there that you might find at high end hotels are missing. All minor and all likely a mere training issue, but something to be aware of. One strange thing that disappointed us though, and this might be picky -- but in the mornings, only instant coffee is available upstairs and there were bugs all over it. We're early risers and basically had to wait to ~8am every morning for coffee at a hotel that advertises growing their own beans. It was probably healthy for us to learn to be more patient, but we're basically monsters until we get our coffee. I'd love to see that tweaked.
---
After reading so many wonderful reviews of this hotel I had high expectations. Possibly too high? I'll start by saying that the hotel itself is very beautiful there is no denying that. It has I believe 6 rooms with views of the beautiful lake and volcanoes, one main dinning room with a bar, a rec room area with a coffee station, hammock, and a small gym area. There's also a sort of living room with a chess set and TV, There are DVD's you can check out, but from we saw there were only documentaries. We stayed in the Tecun Uman Suite. The room was spacious with a king size bed. The bathroom was very spacious with a walk in shower and double sink. They use eco-friendly toilet paper which is fine, but you end up using a lot more of it. Our daughter was with us so we also had a second bed placed in the room. The best thing about the room was the terrace. It was large with a couch, table and a couple of chairs. The view was outstanding! Absolutely stunning. My disappointments fell onto the level of service and honestly the food which really surprised me since practically all the reviews raved about the food. We arrived in the afternoon, be aware that in the afternoon the water is *very* choppy. Luckily we do not get motion sickness. We arrived about 1/2 an hour before check in. Our room was not fully ready because the extra bed we had requested was not inside yet so we had to wait a short while before entering. While we waited the reception host escorted us into the dining room where she proceeded to tell us about their set menu. I looked over it and noticed there wasn't much on there that my daughter would eat. I knew it would be a vegetarian menu which is totally fine, but thought pasta or a grilled cheese would be available. I asked if that was all and she said yes. I got really worried, I continued by asking if there was anything kid friendly, ie, pasta? She then said yes we do have that and you can order it. Okay great! She then started to leave. So I realize this is going to sound like I am a totally snob. I truly am not. I have stayed at all sorts of levels of hotels however, when I am staying at a 5 star hotel which has high rates especially compared to all the surrounding hotels I expect a high quality of service. As she started to walk away I asked about a welcome drink she replied by saying, "Oh yes" and walked into the kitchen. A few moments later another lady came out with 3 welcome drinks. We finished our drinks and waited for our room. After we were settled in we explored around and found all the extra rooms I mentioned in the beginning of my review. Again, I need to point out that we had to find them. We were NOT given a tour or ANY information regarding the kayaks, meal hours, boat times or any other activities. I found this to be incredibly unprofessional. These are services that are expected when staying at a 5 star luxury small boutique style hotel. I was in the mood for a drink so decided to go to the bar, there was no one is sight, this was the case pretty much the whole 2 days we were there except for dinner and breakfast times. I called out a few times and waited. Finally someone showed up and went looking for a bartender. Once he showed up I asked for a cocktail menu and if they had snacks. He handed me a bar menu which had several food items on it. I asked if this menu or another a la carte menu was available at dinner. Loh and behold there was an a la carte menu!! I was pleased to find this out and wondered why the reception host had not told us about it. I later spoke to some other guests and they too were not told about the a la carte menu. They had however been given a tour of the property. During our stay we had both the a la carte and set menu. The set menu's food is better without question. The a la carte is ordinary and they do not go out of their way to make it any better. Breakfast is good. I agree with all the reviews the food is very expensive which I believe they intentionally do since the food choices are limited in Lake Atitlan. The closet town is about a 25 min walk away, its an easy walk. Its a tiny town, but they do have a café that serves lunch. There isn't anything to do in the town. The other towns are about a 45min boat ride one way. They are worth going to. Kayaking is free and available in the morning when the waters are calm. Its very beautiful and should not be missed. They hotel does have a very small pool. There's not enough room to swim in at all , more of a plunge pool and its cold. They have a separate jacuzzi area, but get this you have to pay for it!!!!! If I remember correctly it was $30USD for an hour. Basically you rent it out and its privately yours for that time. I thought this was a penny pincher which I frown upon, but we thought it would also be nice to soak in the evening so decided to book it. It was a no go, they decided they were going to clean it that evening and it wasn't available. We tried again the next day and it was still shut down. So no jacuzzi for us. Also they advertise a spa, but they don't actually have one. Someone they contract comes to the hotel to give the service. I booked a nail appointment and a few mins before the appointment the reception said it was canceled because the therapist could not come. Lastly, are main reason for staying 2 nights was we needed some real R&R. For my husband that involves the internet. He enjoys reading articles and relaxing. Unfortunately, the WiFi was super spotty. It kept going in and out, mainly out the whole time we were there. All in all we were highly disappointed with the service. Lake Atitlan is beautiful and it should definitely be visited, but I would not stay at this hotel again. Keep On Traveling
---
Everything its great! The views, the service, the place is so peaceful, the food is delicious! Definitely it is a place tu visit! The rooms are ver spacious and comfortable. Lake Atitlan is one of the greatest places in Guatemala.
RaquelitaCastillo - Guatmela
---
My wife and I spent 4 nights at the Laguna Lodge and it was a wonderful experience. The management speaks Spanish and their native language, but very little English. They were very accommodating and understanding with our broken Spanish, so I would advise to brush up on your Spanish before arriving to make your experience more enjoyable. We booked our trip directly with the lodge with a voucher purchased on the Clymb.com. Upon arrival we were welcomed with great hospitality. We unexpectedly had our room upgraded as well which was a nice surprise. The vegetarian food at the Lodge was tasty, but fairly expensive. This was not a deal breaker for us as we ate lunch and dinner at other places around the lake to expand on our adventure. There is a scenic walking path from the lodge to Santa Cruz and the private boats could be hailed easily from the dock at the lodge. The beds were comfortable and the rooms were clean. We overheard patrons at other resorts/hotels talking about scorpions and spiders, but we never found any in our room.
theharr - Fort Collins, Colorado
---