Please select your dates to see prices:
---
Sundance Resort in Sundance, Utah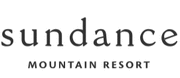 Immerse yourself in the beautiful mountain retreat of Sundance, Utah, just outside of Salt Lake City, at the fabulously serene Sundance Resort – part of the LVX collection of Preferred Hotels & Resorts. Surrounded by lush forests in the shadow of magnificent Mt. Timpanogos, this boutique resort is a picturesque retreat in the sunny summer or white winter. Bright and charming cottages are comfortably rustic, with rich wood walls and a simple elegance that invites you to experience Utah's natural beauty. Warm yourself by the fireplace after a day in the mountains, or step out through French doors to your peaceful patio for a relaxing evening watching the stars come out brilliantly overhead. Leave all the worries and cares of the world behind, breathe in the fresh mountain air, and truly find yourself.
In the gorgeous summer months head out to explore the mountains from the top of the peaks to the rivers and valleys. Hike along stunning trails to Stewart Falls, along Black Forest Loop, or to the top of Arrowhead Summit Trail. Mountain bike or horseback ride along miles of mountain and valley trails, then cool off with a whitewater rafting or kayak excursion on the Provo River. Relax with a round of golf at Homestead or Soldier Hollow, followed by a peaceful afternoon fly-fishing on the river. When winter sets in, gaze out over a gleaming new world, and head to the slopes for endless fun. Ski and snowboard down 41 runs over 450 acres, cross country ski at the Nordic Center, and even take to the slopes at night to ski under the stars. Visit Clark Planetarium for breathtaking stargazing after the sun has set, then return to the resort for a hearty dinner. Unwind in the Tree Room, after a day on the slopes, with rustic fine dining and the perfect glass of wine. Finish the night with a cocktail at the warm and cozy Owl Bar and then retire to your room for a peaceful night's sleep in the mountains at Sundance Resort.
Location of Sundance Resort
Sundance Resort
8841 N. Alpine Loop Road
84604
Sundance, Utah
Nearest Airport: SLC
Amenities for Sundance Resort
General Information
109 Guest Rooms
Ecologically Sustainable Practices
Dining
Outdoor Dining
2 Restaurants
Bar
Room Service
Deli
On-Site Amenities
Concierge
Spa on Property
Fitness Center
WiFi
Bicycle Rental
Gardens
Movie Theater
In-Room Amenities
iPod Docks
Coffee & Tea Facilities
Luxury Bath Amenities
Activities
Hiking
Mountain Biking
Fly Fishing
AlpineSki
River Rafting
Art Classes
Cross Country Skiing
Snowshoeing
Snowboarding
Horseback Riding
Business
Meeting Rooms
Conference Facilities
Family
Children's Programs
Children's Menus
Kids Spa Treatments
Interests
Active & Adventure
Ski & Snow
Reviews for Sundance Resort
---
My husband and I drove here from Park City just to look around, my husband fell while skiing and broke his clavicle so we needed to fill our days with non-skiing activities for the rest of the week. The physician who saw him at the med express suggested a drive to see the resort. The scenery driving from Park City was lovely. We parked and went to the gift shop, and had a bite to eat at the cafe. The grounds looked lovely but since we weren't staying there we were not allowed access to walk through much of the property. One of the employees we did talk to was extremely friendly and helpful. I'm sure it's a lovely place to stay.
loribob67 - Pittsburgh, Pennsylvania
---
Boutique ski property with an equally impressive lodge. Top shelf all the way around. Quite, comfortable, luxurious. This property is not cheap but you get what you pay for. There are multiple options for skiing and lodging in the area. If you plan on skiing here, do yourself a favor and stay here too.
JMHUT - Broomfield, Colorado
---
Not much can be said other than PERFECTION. Everything was magically perfect for us. I can't wait to go back this Christmas. This time we will be bringing extended family with us as a semi-family reunion.
---
Just spent a week at Sundance for a Spring Break family vacation and had a great time. Just the perfect ski getaway for us South Floridians. A total change of pace from the hustle and bustle of SoFlo. Firstly, the staff at Sundance was exceptional. Attentive and always ready to please with a pleasant smile. From the front desk, bell staff, cleaning service, the restaurant help, to the ski mountain personal, all were great. The accommodations were amazing. We had a very quiet Mountain Loft, a suite with a large bedroom containing a gas fire place, a sleeper sofa in the living room with another fire place, and a small second bedroom. The loft was beautifully decorated with rustic appointments and country effect. It was the perfect size for a family of 4. Large screen TV with DVD and library of Robert Redford movies at the reception desk, and the stereo in the living room were a plus. The large kitchen was nice for preparing lunch when we weren't spending time in The Foundry Grill restaurant for the breakfast included in our package. Also in the Loft was a jacuzzi tub and steam shower. The food was exceptional. Breakfast in The Foundry Grill had a nice choice of 8 different breakfast entree items, so something different every day. Special shout out to the Smoked Trout Hash with eggs any style, the Chilaquiles (eggs any style on a bed of sliced corn tortilla with black beans, red salsa, and queso fresco), and the best Buttermilk Pancakes I have EVER had. The Sunday brunch was a pleasant surprise. Memorable Sunday brunch items were the Pumpkin Chocolate Chip Pancakes and Chorizo Hash with eggs any style, as well as the large array of other brunch items including some of the best Smoked Salmon and Bagels. That's high praise coming from an ex New Yorker! Poached was the way to go on the eggs as they always came out perfect. We also ate at The Foundry Grill for Dinner several nights (Hummus Crudite, Mac and Cheese made with Gruyere, Short Rib, and the Pappardelle all were standouts) and The Tree Room Restaurant for a something a little more refined. The Pepper Steak at The Tree Room is highly recommended. Then there is the skiing. We were there late in the season to coordinate with our children's spring break. But, we were blessed with a nice heavy snowfall on our second day that lasted our entire stay. Mountain staff is pleasant and the trails are always groomed. Since we were there late in the season, no lift lines and very few people were common daily. The base of the lift was literally about a 100 yard walk from our Loft so we were able to go back for lunch. Night skiing is available and you can wake up late and ski late on some days. If your room is further away, the resort provides a fleet of Acura SUV's to pick you up and drop you off anywhere within the resort. Park City is a 35 minute drive and we also skied Deer Valley a couple of times. So it was the best of all worlds. As a family, we have been to many resorts for late season Ski vacations, and this journey to Sundance was the most memorable and complete experience to date. We all wish the Sundance staff a hardy thank you for their service and we will return again.
---
I have been to the resort several times and it is by far, my favorite place to visit in the mountains. The simple quaint nature of this resort is most peaceful, with all of your needs met. this last trip was to zipline and have lunch at the deli. First time eating at the deli and the sandwich was delightful! The zipline was AMAZING!
---