Please select your dates to see prices:
---
Snake River Lodge & Spa in Teton Village, Wyoming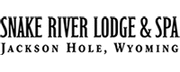 In the heart of Wyoming's Grand Tetons, Snake River Lodge & Spa is the final word in luxury mountain escapes. This RockResorts affiliate and member of Preferred Hotels and Resorts Worldwide offers the irresistible blend of an authentic great lodge and an elegant luxury hotel. Treat yourselves to impressive fitness and relaxation amenities at the 17,000-square-foot Avanyu Spa and Health Club, nestled in the shadow of the Grand Teton Mountain Range.
Just outside your door you'll discover cowboys waiting to lead you on horseback trail rides through picturesque national parklands. Nearby golf, tennis, whitewater rafting and fly fishing allow you to take advantage of the region's great recreational resources in warmer months. When the snow starts to fly, there's ice skating, sleigh riding, snowshoeing, dogsledding and more. And you'll find the lodge's close proximity to the Jackson Hole Ski area--one of North America's great ski resorts--ideal.
Location of Snake River Lodge & Spa
Snake River Lodge & Spa
7710 Granite Loop Rd.
83025
Teton Village, Wyoming
Nearest Airport: JAC
Amenities for Snake River Lodge & Spa
General Information
100 Guest Rooms
On-Site Amenities
Spa on Property
Spa Services
Activities
Fishing
Hiking
Interests
Active & Adventure
Lodges & Ranches
Ski & Snow
Spa & Wellness
Reviews for Snake River Lodge & Spa
---
We booked this as a mystery hotel in the weekend after the eclipse. Prices were still exorbitantly high but we felt good about our $200/night all-in during the summer season. For whatever reason they upgraded our room to the new section, a super-comfortable king plus pullout couch, with a little patio opening onto the retaining wall full of rocks that my two-year-old tried to climb (which we liked). Big beautiful bathroom with glass shower and deep tub, fireplace, stylish hearth and artwork. We also loved the pool, which was a bit Casa Bonita with its bear caves and waterfalls, and outdoor fireplace, again, traveling with a child. The rest of the positive was the Teton Village location. We took the free gondola up in the evening, there was a Sunday night live concert with a great children's play place, free close parking in the main lot, good restaurants nearby (we had Thai and Italian in Teton Village). Another good thing about this location for us is its proximity to Teton National Park. It doesn't have Persephone cafe of Jackson, but you can get to the mountains the fastest. We also LOVED being near Calico, which has a huge yard for kids to play while you wait for delicious meatballs. My husband cycled every morning down the nearby bike path to coffee at The Aspens. Our stay was one of the highlights of the year for us.
bearskinrug - Chugwater, Wyoming
---
As part of our annual get away without the kids for a "long weekend" couple ski trip, we booked through points a stay with the Snake River Lodge & Spa from Thursday through Sunday the beginning of March. Not only did we hit it perfectly for the snow (24" came down through our stay, giving us a ton of powder), the location and service of the Snake River Lodge was just perfect for us. We could easily roll out of our room early in the morning, get a nice cup or two of coffee, stretch, grab our skis at the ski concierge, and then hit the slopes all day till the eve. Everything was just great, including the room, the space and the services. Did we use everything that this lodge had to offer? No, for instance we didn't use the Spa. But for what we wanted, a clean, comfortable evening place to sleep, a place to store our skis, and convenience, the lodge delivered on all levels. It is a bit dated in my view in terms of furnishings and a bit on the darker side, but not in a terrible way and frankly I think it is a bit in keeping with the surroundings. Everyone on staff was super helpful and friendly, lots of tips and great at arranging things like our transportation back and forth from the airport. All in all, a lovely stay. And the last evening in the hot tub and pool was just perfect to ease tired muscles!!!!!
---
a good location to stay on a ski trip. staff: helpfull & friendly breakfast: wide choice & good room: the most terrible room I had in years ! Not only small in surface but VERY LOW CEILINGS ! You easily can reach it ! only 85 inches (216 centimeters) high ! you look out the window - you see a wall ! it has the charm of a storage room !
Horst L - Zurich, Switzerland
---
We stayed in a king room. Had to use the old fashioned elevator or the outside staircase, but it was nice and quiet. The pool and ski valet were awesome. You are steps from the tram, the Bridget, and the sweet water. Breakfast was a little pricy at the hotel, but there were plenty of other places nearby. The room had a mini fridge and coffee maker, so we usually didn't need much else before skiing. The bar downstairs was nice, and the staff are so friendly!
jlmalarkey - Long Beach, New York
---
The lodge was perfect. The suite and service was excellent. Very convenient to go to the ski slopes. Valet is excellent. The pool and hot tub is great. Breakfast in the lodge is good. Did Not try the restaurant for dinner The staff was very helpful and great. Would highly recommend staying here.
170TraVeler - Connecticut, United States
---