Please select your dates to see prices:
---
Tanque Verde Ranch in Tucson, Arizona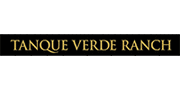 City slickers seeking a ranch experience will surely find what they are looking for at the all-inclusive Tanque Verde Ranch in Tucson. Get back in the saddle again - or for the first time - at this rustic Arizona retreat where all meals activities, from horseback riding and mountain biking to tennis and children's programs, are included in your stay. The ample-size guest rooms, with cozy fireplaces and private patios, embrace a southwestern flair, and spacious casitas have paver tile accents and plush living room areas. Gather for meals and views of the Rincon Mountains in the resort's dining room, and enjoy weekly culinary events such as early morning breakfast rides and barbecue dinners with live entertainment.
Discover deserted trails on horseback and wind your way through the neighboring Saguaro National Park or Coronado National Forest. Kids can have their own adventures with an array of supervised child-friendly activities, from equestrian adventures and swimming to nature programs and art. The ranch is not without its luxuries, and dude ranch-style relaxation gets underway behind the doors of La Sonora Spa. While horseback riding takes center stage, other activities include indoor and outdoor swimming, fishing, dancing and visits to the nature center. A hike through the desert landscape, fraught with cactus and tumbleweeds, can help clear your mind and put urban living on hold. Experience a truly different getaway at Tanque Verde Ranch.
Location of Tanque Verde Ranch
Tanque Verde Ranch
14301 East Speedway
85748
Tucson, Arizona
Nearest Airport: TUS
Amenities for Tanque Verde Ranch
General Information
76 Guest Rooms
On-Site Amenities
Spa on Property
Live Entertainment
Indoor Pool
Outdoor Pool
Tennis Courts
Horse Stables
Outdoor Whirlpools
In-Room Amenities
Air Conditioning
Direct Dial Telephones
Hair Dryers
Coffee & Tea Facilities
En-Suite Bathrooms
Activities
Fishing
Hiking
Tennis
Mountain Biking
Nature Walks
Family
Children's Programs
Kids Pool
Arts & Crafts
Interests
Active & Adventure
Family
Summer Getaways
Reviews for Tanque Verde Ranch
---
I am very disappointed by the customer service that our family received at Tanque Verde Guest Ranch. We reserved spots for the Sunset Ride over Spring Break several months ago. We have 13 in our party, so the gal I spoke with told me that she could only reserve us 10 spots at that time. She told me to call back a few weeks before our trip to see if we could hire an additional wrangler to accommodate our additional 3 riders. I called back multiple times and was told that I needed to discuss with Rene, the stable manager. I left him at least 2 messages, which were never returned. However he was available to accept my call once. He told me that there was no record of our reservation and that even though the 10 spots were still available, he didn't want to allow us to have these reservations as they wanted their overnight guests to have them. This is not what I was told when I inquired about and made the reservations months ago. He said that he would double check this for me and call me back. I'm still waiting for the call back. I am so disappointed as I had made these reservations months ago and was told that everything was fine. Our group planned a special trip to Tucson just so that we could enjoy this excursion at Tanque Verde Ranch. I don't understand why I was told that we had a reservation and then there is no record of it. Very poor. I also asked Rene if he had any solutions for me so that we could still get a riding experience. He didn't have any ideas at the time. I was hoping he would come up with something when he called me back to make up for their mistake. No call back.
LadyTraveler2018 - Chicago, Illinois
---
This trip was the best week of my life. Previously, I had been to White Stallion and Los Caballeros, but this was the best by far. The Service was brillianrt, the horse riding was superb, and the food was brilliant. The pool was also amazing. They also have a very good kids club which my kids loved, so i would recommend this place to everyone
TiarnanOBrien - London, United Kingdom
---
The price is $430 a day. Is it worth it? Sadly, no. First, the good. The staff are uniformly friendly. Plainly, they have been selected and trained for this trait. That's worth a lot. Sadly, the actual operation does not live up. If your experience is comparable to mine, you will be placed in a cramped and dingy room of a standard beneath Motel 6. You will be assigned three different horses in two days. Horses are assigned in "Hobson's Choice" fashion--that is, you take the next in line. You will do a two-hour "loping ride" in a group of eleven riders, stopping and starting and breathing dust. You will sit at table more than an hour waiting for the kitchen to get around to your dinner order. If you want to experience how it it is done right, try White Stallion Ranch, also near Tucson. It is 30% cheaper, and superior in every dimension. Much nicer rooms, better food, more efficient riding regime, and a generally more sociable atmosphere.
rjk376 - Oceanside, California
---
We sought out a mid-February escape from our New England winter. Tanque Verde Ranch came highly recommended by friends and their accolades were right on target. We thoroughly enjoyed our daily trail rides and hikes through Saguaro National Park. The ranch is the real deal - over 100 beautiful horses; knowledgeable and entertaining wranglers. Our casita was beautiful with an awe inspiring view of the mountains. In addition to our daily riding experiences, we swam, played pickle ball, took a few workshops at the Nature Center. and even crafted a leather belt while being guided by local artisans. The remote setting is tranquil and relaxing. Above all, the management staff was welcoming, helpful and accommodating. We will definitely return to Tanque Verde!
---
This luxurious 'Äúdude ranch'ÄĚ is a fantastic destination for singles, girlfriend weekends, groups, families with children, etc. they truly have something for everyone. We were enchanted by our private casita with gorgeous leather seating, super comfortable beds with lovely Native American-style wool blankets, big picture window and back porch looking out on various local catus, vegetation and the Sonoran desert in the near distance, the high Rincon Mountains making a lovely backdrop. The sunsets, especially if there'Äôs a storm nearby, are out of this world! The meals in the dining facility are extraordinary, gourmet quality and the waitstaff will cater to your every culinary need, and then some. Be sure to try the prickly pear cactus margarita. I found the staff at every location on this property to be superbly courteous and quick to assist. If you get the chance, go!
---