Please select your dates to see prices:
---
Brentwood Bay Resort & Spa in Victoria, Canada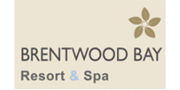 Brentwood Bay Resort & Spa is set on a pristine inlet in the heart of Western Canada's wine country. Close to the lush gardens of Victoria on Vancouver Island, this retreat is a testament to the comforts of refined living. Enjoy a selection of fine wines, delectable and sophisticated dining, and the rigors of outdoor adventure - both on land and at sea - from the elegance of the Brentwood Bay Lodge. Built with the clean lines of modern design and the rustic charm of natural materials, the Lodge blends in with the surrounding nature from its perch overlooking the ocean. Guests are privy to a level of luxury, style and service second to none, making the Brentwood Bay Lodge & Spa Victoria's only five star oceanfront resort.
The decor is inspired by the natural elements surrounding the resort, with fireside seating areas, handcrafted furnishings, oceanview patios and spa-like bathrooms. With a spirit for adventure, Brentwood Bay Lodge introduces their Eco-Adventure Centre. Located at the private Marina, it is a gateway to activities and sightseeing in an unspoiled environment, including kayaking, scuba diving and eco-cruises. Enjoy a wilderness cruise guided by an ecologist to discover starfish, eagles and seals. Escape for a picnic or romantic champagne cruise. For a relaxing retreat, escape to the Spa - Essence of Life where a heated pool and hot tub, as well as signature treatments, rejuvenate from within. Enjoy outstanding cuisine and fine wines at SeaGrille as well as casual kicking back at the pub or sushi bar. Discover a world of refinement and adventure, together on the beautiful shores of Vancouver Island.
Location of Brentwood Bay Resort & Spa
Brentwood Bay Resort & Spa
849 Verdier Avenue British Columbia
V8M IC5
Victoria, Canada
Nearest Airport: YYJ
Amenities for Brentwood Bay Resort & Spa
General Information
33 Guest Rooms
Dining
Restaurant
Wine Cellar
Bar
Room Service
Sushi Bar
On-Site Amenities
Concierge
Spa on Property
Outdoor Heated Pool
In-Room Amenities
Bathrobes
DVD Players
In-Room Safes
Mini Bar
Satellite Television
Whirlpool Bathtubs
Luxury Linens
Coffee & Tea Facilities
Luxury Bath Amenities
Activities
Fishing
Hiking
Scuba Diving
Ecological Excursions
Canoeing
Whale Watching
Business
Business Center/Services
Meeting Rooms
Nearby
Shopping
Museums
Marina
Interests
Active & Adventure
Honeymoons & Romance
Lodges & Ranches
Spa & Wellness
Reviews for Brentwood Bay Resort & Spa
---
What a great hotel. The rooms are really nice and well appointed. The shower is a waterfall head and was wonderful. The bathroom also had a huge jucuzzi. The most amazing part was the hot tub on our deck. We spent many hours in there while relaxing and watching the boats on the bay. We had room service for breakfast and dinner and the food was yummy . Loved our stay and will stay there again
Donna C - Edmonton, Canada
---
My husband and I spent 4 nights at the resort and certainly concur with the 5 star rating it receives. The rooms are spacious, clean and well appointed. I love the view of the harbor. We enjoyed several meals both in the dining room and pub. The heated pool and hot tub offered a quiet retreat even if the weather did not cooperate. I would not hesitate to return for a stay or recommend it to family and friends.
Joanne H - Brooks, Canada
---
We went to Brentwood Bay Resort a couple of day's ago for dinner. There were 6 of us and we had our grandson with you so we got stuck in a corner, looking at a wall all night. The waiter was friendly. We ordered some cocktails to start . They were well presented and tasty as they should for $11 a drink. We ordered some appetizers, crab cakes, calamari, baked oysters. The oysters were very salty, obviously not rinsed.1 little slice of lemon and some kind of oily vinegar which was not good and did nothing for the oysters. For main course we had Duck breast that was not cooked properly and chewy. the lamb sirloin was a piece of lamb but a long way from sirloin, i guess the kitchen did not know that as an executive chef i kind of know what I am looking at. I tried the Salmon tartare which basically was some cut up pieces of salmon with an egg yolk on it, nothing to write home about. We had a bottle of Ex Nihilo Pinot Gris that was excellent and not totally overpriced.We looked at the vintage wines and I had to laugh. It was all $ 600, $700 etc per bottle. Most of the seats in the Dining room have a nice view. Ours was not one of them. I would not take any groups there for dinner. There are much better places around for having a nice evening out.
chuchichef43 - Vernon, Canada
---
Spent a night here in February with my wife and it was lovely. The whole place is really great. Small and quaint but with nice, luxurious touches. We had a ground-level room with a king bed, a nice sitting area with 2 arm-chairs and a gas fireplace. We had a patio that also led to a path to the outdoor pool. The bathroom was gorgeous with a double soaker tub and a glass shower. It was only a 1-night getaway and while we didn't eat the restaurant or the pub on this trip, we have in the past on separate occasions and recommend them fully. The ambience is great and views are all truly west coast - of water, beautiful trees (with moss hanging from them etc) and the sound of seagulls and seabirds nearby - it's amazing.
Victoria_BCTall_Guy - Victoria, BC
---
We had the chance to stay for the first time at Brentwood Bay! I'm hoping it won't be the last! The rooms are clean, and quiet, and beautifully appointed. The view is amazing. It was a relaxing visit, and a lovely change from staying in downtown Victoria
Treetravellers59 - Red Deer, Canada
---