Please select your dates to see prices:
---
Hotel Bel-Air in Los Angeles, California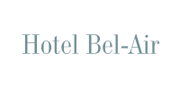 A place to partake in the lifestyle of the rich and famous, Hotel Bel-Air is an exclusive getaway in the heart of Los Angeles. With a stellar location, close to Beverly Hills, West Hollywood, Santa Monica and more, this award-winning hotel still manages to create an oasis in which to relish both privacy and supreme comfort. The beautifully landscaped 12-acre property is highly regarded for its romance and allure, and the hotel itself houses just 58 rooms and 45 impeccable suites. With interior design inspired by 1930s-through-1950s Hollywood glamour, accommodations feature limestone and polished marble floorings, pale-hued walls and natural wood ceilings. Splashes of bold color and exemplary furnishings create a sense of stylish home living in every room, all of which are outfitted with Egyptian cotton linens, high definition Bang & Olufsen televisions, rain showers, deep spa tubs and radiant bathroom floor heating. Opt for an upgrade to a room with private patio, or a suite with expanded living areas and gracious views. Also available at Hotel Bel-Air are a fully equipped business center, pet-friendly program and VIP concierge service.
The focal point of Hotel Bel-Air's magnificent grounds is its signature oval-shaped pool, surrounded by gently hanging palms and brilliantly blossoming flowers. For a truly indulgent experience, the hotel's own Spa by La Prairie is available with a tempting menu of services, including customized facials, unique body treatments, Asian-influenced massage therapies, and pampering beauty services by Joseph Martin Hair & Beauty. Relax in the mosaic steam room after a workout in the 24- hour fitness studio, or enjoy a refreshing snack in the relaxation lounge. Ready to replenish? Wolfgang Puck at Hotel Bel-Air serves modern California cuisine with European flair, utilizing the freshest ingredients as chosen by the team of chefs who visit the farmers market each week. Opt for The Bel-Air Basket, a custom gourmet picnic set in your choice of unique and idyllic surroundings, or enjoy live music at The Bar & Lounge with an afternoon cocktail. The time you spend at Hotel Bel-Air is exclusively yours.
Location of Hotel Bel-Air
Hotel Bel-Air
701 Stone Canyon Road
90077
Los Angeles, California
Nearest Airport: LAX
Amenities for Hotel Bel-Air
General Information
103 Guest Rooms
Pet Amenities
Pet Friendly
Connecting/Adjoining Rooms
Dining
Poolside Dining
Outdoor Dining
Private Dining
Restaurant
Wine Cellar
Room Service
Bar & Lounge
Dining Room
Afternoon Tea
On-Site Amenities
Beauty Salon
Concierge
Shuttle Service
Spa on Property
Shopping Shuttle
WiFi
Terrace
Boutique
Gardens
Limousine Service
Personal Trainers
Car Rental
Lounge
Outdoor Heated Pool
In-Room Spa Services
24-Hour Fitness Center
In-Room Amenities
Bathrobes
Fireplaces
Flat-Screen Televisions
Luxury Linens
Luxury Bath Amenities
Heated Floors
Rain Showers
Work Desks
Activities
Hiking
Sightseeing
City Tours
Family
Babysitting
Children's Amenities
Children's Menus
Children's Bathrobes
Baby Amenities
Nearby
Historic Sites
Shopping
Museums
Restaurants
Nightlife
Beaches
Parks
Shopping Mall
Theatres
Amusement Parks
Colleges/Universities
Interests
City
Culture & Arts
Family
Honeymoons & Romance
Hotels
Spa & Wellness
Spring Getaways
Winter Getaways
Reviews for Hotel Bel-Air
---
This Hotel is among the best in LA, very simple from outside but a lot of nice touches on the inside. B&O tv is a rare find in hotels. The Restaurant is very nice, spacious and on the whole, staying there is like getting away from the city. Very good experience.
kdmitry - Los Angeles, California
---
I stayed at Bel-Air for two nights in April, and was blown away by what I can only describe as the standard every hotel should be setting themselves. An email I sent in advance of our arrival, was responded to promptly and so professionally. I couldn't wait to arrive. As soon as we pulled up in our cab, my door was swung open and all bags taken from the car. We were shown the way to reception without even having to look or think about our luggage. We were checked in by the really friendly receptionists, and were given a room upgrade (3 times) to a patio room with fire place. We were then shown to our room by one of the members of staff. When we arrived, there were chocolate dipped strawberries, a bottle of red wine and a letter from the director of rooms welcoming us. It was a simple but amazing gift, and just made our first impressions even better. Within one minute of being in the room, our bags then arrived by the bellmen. I could go on and on about individual pieces of excellence, but will just say that I would recommend everyone to stay at this hotel at some point for a truly incredible and unforgettable trip. Yes, it is expensive, but is worth every penny.
JBoyyy - London, United Kingdom
---
Many thanks to the amazing GM Denise Flanders and her HBA team for an exquisite stay. The Hotel Bel Air is truly one of the best hotels in the world. Impeccable service. A physically breathtaking location. Pristine interior design. Top notch Wolfgang Puck food. Once you arrive, it's hard to leave - and really there's no reason to. Without a doubt a premier experience. Many thanks and looking forward to our return. The HBA is a true sanctuary for those seeking privacy, elegance, and all things beautiful.
alexandra3202018 - New York City, New York
---
My partner and I stayed at the Hotel Bel-Air for five nights for my birthday and it didn't fail to deliver. It truly was an amazing experience. I can't actually think of anything that I didn't like or enjoy. The staff were as beautiful as the buildings and grounds themselves. We stayed in a suite with the service out of this world, a little piece of heaven.
Max0678 - London, United Kingdom
---
I came to the Hotel Bel Air after staying at the equally as famous The Beverly Hills Hotel. Both are part of the Dorchester Collection and I am a Diamond Club member so I figured why not experience both hotels. I am so glad we did, since they are very different. I did not know much about the Hotel Bel Air so came to it with no conceptions or expectations. It is exciting coming again to a hotel that regularly housed notable guests and celebrities including Robert Wagner, Judy Garland, Bette Davis, Lauren Bacall, Paul Newman, Robert Redford, Jimmy Stewart, Audrey Hepburn and Grace Kelly, who frequented the hotel so regularly she had a suite named after her. Marilyn Monroe's last Vogue shoot was here on site here at the Hotel Bel Air. It is located in one of the most posh, well known celebrity neighborhood in Beverly Hill up on a street in a residential area. We arrived to a small driveway with hedges and plants that make it seem more private and secluded, which it is. It is on a vast amount of property with up to 102 rooms or so. The grounds are beautiful with large bushes, hedges, gardens and fountains. it is a retreat from the bussle of the LA area and sunset strip. There is a nice bridge with overview of trees and a pond with swans that leads to a nice chic lobby with a modern feel with a open fireplace and white chairs and couches. It is all open glass giving nice views to the gardens. Let me start off saying that service here was excellent. Staff was always pleasant, courteous, and made every effort to make our stay exceptional. The concierge was great with many restaurant recommendations and was on top of any things we needed for concerts and events. Next time I will have to make sure I come stay for a concert at the Hollywood Bowl. Check in was easy and we had a room in a main building near the pool. The room was very nice - seems like redone with a modern feel with wood floors with rugs. The bathroom was double sink and tub, beautiful rain shower from the ceiling and top showering gels and treatments. The beds was the finest linens, and very comfortable. There was all upgrades usb plug in's modern telephone and ipad for room services. Room was perfect in every way, clean, great smell, and quiet. Breakfast was included with our reservation and was at the restaurant. I had the fried egg sandwich and it was amazing. There were a number of options fresh fruit, omelette and eggs to order, oatmeal, yogurt, blueberry pancakes. The pool was way more key than the Beverly Hills Hotel and no kids running around. The staff was amazing with set up and towels, drinks and food as needed. There are areas for sunning and also areas shaded by tall natural trees providing shade and privacy. The water temp was perfectly warm and there was pop up treats that were offered a lemonade slush, push up pops with alcohol, and lunch was from Wolfgang Puck restaurant. After we went to the spa and utilized the steam room, and also the relaxation room, that offers infused water, hot tea and fruit and treats as well. The bar at night was a great way to sit and relax and enjoy a cocktail. There was a piano player and he drew a small crowd. Dining was available and the bar stools was a great place to hang out. I got a cigar and they have an outside smoking area with a nice fireplace with chairs. There is a hotel car service that we used to drop us off for lunch in Westwood - then went to UCLA walked around the campus and then called to have the car pick us up. The car service is avail for a range of 4 miles for dinner reservations or any other need of driving needed. Great free service if your going to dinner and will be drinking. I have to say this is one of the coolest hotels I have stayed out, due to the location, the staff, and is so discreet. I loved the fact there was so places to hang out if you wanted, but also allowed lots of discreet privacy. It was a real treat to stay here and I will definitely be back. Once you experience this you will want to return and enjoy.
surfcali - Newport Beach, California
---