There are no rooms available for this property, at this time.
---
Wine World Tours, USA in California Wine Country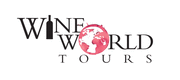 When you are seeking a journey distinct from typical travel, full of enriching discovery and one-of-a-kind experiences, allow Wine World Tours, USA to be your host. With exclusive tours throughout the world's most prestigious wine regions, you can sit back and relax as your program provides private drivers and expert guides to help you make the most of your every moment. Create your own travel groups with friends or family, and adventure in style with like-minded travelers who enjoy the finer things in life. Whether it be a group of couples, a girls getaway, or a generational family gathering, Wine World Tours is one-of-a-kind. With what is truly an insider's perspective, Wine World Tours lends insight into award-winning wineries, and connects you to the people and cultures that cultivate some of nature's most tasteful bounty. Private chauffeur transportation from the airport to your initial hotel starts your trip off on just the right note, and you will rest your head on the plush pillows of luxury accommodations chosen from among the most elite establishments in the area. From there, your daily guide drives you to tastings and wineries, providing introductions and informative topics about each of the places you visit and see.
As you adventure in the beloved Napa and Sonoma regions, you have the opportunity to fully embrace classic American wine country. From Napa's historically esteemed grapes and heralded reputation, to the rustic charm and abundance of Sonoma, sun-soaked days are spent exploring vineyards and cultural attractions. Wine World Tours provides a winery lunch and visit with a vintner, as well as two or three artisan adventures, such as visits to olive oil, cheese, or chocolate producers. Spend a spectacular day riding high above the rolling hills in a hot air balloon, toasting the awe-inspiring views with a glass of sparkling champagne. Also included are opportunities to buy and bring home wines for 25-30% off standard prices. Few others have the chance to experience Napa and Sonoma this way, so savor every moment. Wine World Tours, USA goes beyond expectations, and ensures your trip to wine country is the experience of a lifetime.
Location of Wine World Tours, USA
Nearest Airport: SFO, OAK
Amenities for Wine World Tours, USA
Dining
Picnics
Restaurants
On-Site Amenities
Chauffeur Service
Activities
Excursions
Wine Tasting
Wine Tours
Sightseeing
Nearby
Historic Sites
Shopping
Wineries
Art Galleries
Museums
Restaurants
Nightlife
Hot Air Ballooning
Antique Shopping
Public Transportation
Monuments
Vineyards
Market
Colleges/Universities
Interests
Food & Wine
Group Travel Luxury Vacations
Guided Vacations
New Offers
Tours
Reviews for Wine World Tours, USA