There are no rooms available for this property, at this time.
---
Wine World Tours, South America in South America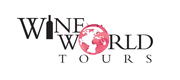 An experience beyond your highest expectations awaits with Wine World Tours, South America. Through this distinguished and expert travel company, you will discover the world's finest - in wine, cuisine, and culture alike. Alongside friends and family, in groups you create of others who share your same sophisticated interests, journey into the most renowned wine-producing regions of South America with exclusive access at every stop. Whether it be a group of couples, a girls getaway, or a generational family gathering, Wine World Tours is one-of-a-kind. Wine World Tours takes advantage of its well-established connections and thorough knowledge of your destinations to give you insider access to private wineries, pristine vineyards, and artisan facilities that manufacture some of the finest cheeses, oils, and chocolates in the world. Your trip begins from a major city hub, from where a private chauffeur takes you to the tour's initial hotel. Chosen from an elite group of establishments, these luxury accommodations will have you relishing in superior service and amenities from the minute you begin your wine country adventure. From there, the seasoned guides of Wine World Tours drive you to the many colorful and richly storied venues across the region, sharing insights and informative tidbits all along the way.
In the heart of South America, Argentina has over half a million acres of land involved in grape cultivation. Because of the ideal conditions and increased international investment, thoroughly modern and decidedly superb winemaking is now an integral part of the country's character. Begin in Buenos Aires, explore Mendoza on the eastern slopes of the Andes, then choose to further venture to Salta, an up-and-coming area that provides unique and exciting perspective on viticulture. In Chile, visit the regions known worldwide for their incredible red varietals, taking to the Maipo Valley to encounter examples of rich, black fruits. The amazing Andes Mountains and fjords make for unbeatable scenery, and the artisans and craftsman of Chile will have you entranced with their incredible music, dance, and cuisine. Make your epicurean vacation the experience of a lifetime, and allow Wine World Tours, South America to show you the very best of it all.
Location of Wine World Tours, South America
Wine World Tours, South America
Amenities for Wine World Tours, South America
On-Site Amenities
Spa Services
Chauffeur Service
Infinity Pool
Activities
Cooking Classes
Hiking
Wine Tasting
Cooking Demonstrations
Wine Tours
Four-Wheel Drive Excursions
Sightseeing
Horseback Riding
Nearby
Historic Sites
Shopping
Wineries
Art Galleries
Museums
Restaurants
Antique Shopping
Public Transportation
Monuments
Vineyards
Market
Interests
Food & Wine
Group Travel Luxury Vacations
Reviews for Wine World Tours, South America