Once in a Lifetime, Twice: Dream Second Honeymoon Destinations
By LL Editorial Staff
So you say your honeymoon was an once-in-a-lifetime experience. Bathed in delicate light you both saw stars as time stood still and the world around you faded into the azure horizon. It was an escape you'll never forget. Sighhhhhhh. Well, before we all succumb to nostalgia, let's take a moment to ponder this: who said once-in-a-lifetime couldn't happen twice? Life is long and love comes again, after all. This is why we've decided to lend you a hand in figuring out how to experience once-in-a-lifetime all over again—only better—with our top picks for dream
Second Honeymoon Destinations
.
You've finally re-tied the knot, so grab your Bahama-mama and speed off to an idyllic
lover's paradise
where the turquoise water's cool and the golden sun is shining. Check your palm pilot, suit and tie at the door as you strip down to a bikini and swim trunks to get to the business of spending the day lounging on immaculate sands that stretch for miles along the stunning Bahaman coastline. Listen to the delicate lullaby of foamy waves breaking gently near your intertwined toes, as the hours seem to pass by in mere seconds. Drink each other in as you sip on rum from carved-out coconuts and watch the soft last rays of the setting sun. And when that glimmering ball of fire finally drops below the horizon, head back inside to your lavish cottage at the
Cocos Hotel
on the island of Antigua, where you'll take the phone off the hook until your ready to call room service for breakfast (and maybe even lunch) in bed.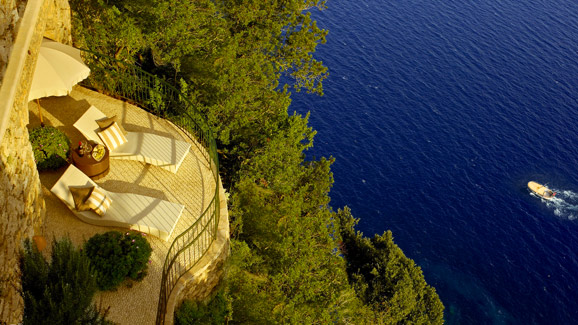 Perhaps the season has passed for cut-off shorts, but you can still keep it sexy (and very classy) by grabbing your capris and getting lost on the breath-taking Island of
Capri
, Italy. Located just off the Sorrentine Peninsula, near the south-side of the Gulf of Naples, the striking landscape and endearing charm of this stunning destination will make you fall in love all over again as you find yourself in awe of the beauty of la bella vita (and your exceptional partner). Get lost together in the romantic winding streets or take a picturesque boat out to discover a private lover's cove amongst the clandestine caves and caverns tucked away in the limestone cliffs that contrast brilliantly against the surreal turquoise sea. And when you're ready to call it a night, indulge in a glass of exquisite Italian wine before diving into the divine sheets of a lovely room at the luxurious
Hotel Caesar Augustus
. Perhaps second time really is a charm, after all.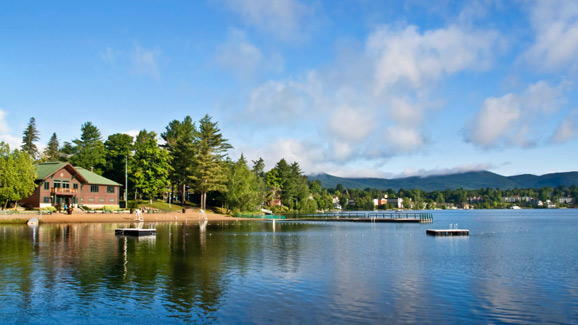 You both love the great outdoors. Nothing quite inspires you like big open sky and miles and miles of lush emerald forest that casts its picturesque image onto the motionless water of a tranquil lake. But let's face it, your camping days (i.e. sleeping with a rock in your back as a lone twig somehow finds its way into your blanket) have come and gone; you'd much rather be able to walk in the morning, especially on your honeymoon. So make a compromise; take the luxury route and wake up feeling young and refreshed as you get in touch with nature (and with each other) at the
Resort at Squaw Creek
in Lake Tahoe, California. Take in the
stunning landscape
with long and intimate walks by day, and then cozy up by the fire with some hot cocoa by night. Love is in the air, naturally.